Welcome to our website. My name is Dawn, I'm 56 and co-founded The Posh Rock with my daughter Emilie, who has a Fashion Degree and a Master's Degree in Fashion Photography. The Posh Rock is a fashion and beauty blog for women aged between 40 and 60, and, in fact, anyone either side.
I know from experience that it's not easy to find fashion inspiration within our age group.
The Posh Rock with my daughter Emilie, who has a Fashion Degree and a Master's Degree in Fashion Photography
We've created The Posh Rock to make sure that's no longer the case.
Lets face it. Lots of us have clothing dilemmas. We've all stood in the changing room trying on numerous outfits and ended up going home with nothing.
Why? Because most of us aren't sure if we can 'get away with it' or if it's age appropriate.
At 56, with two daughters aged 28 and 24, I've often found myself asking the question… "Is it okay for someone my age to wear this?" But why are we asking ourselves this? Surely we have the right to wear what we want at any age? Fashion is Ageless – that's my motto!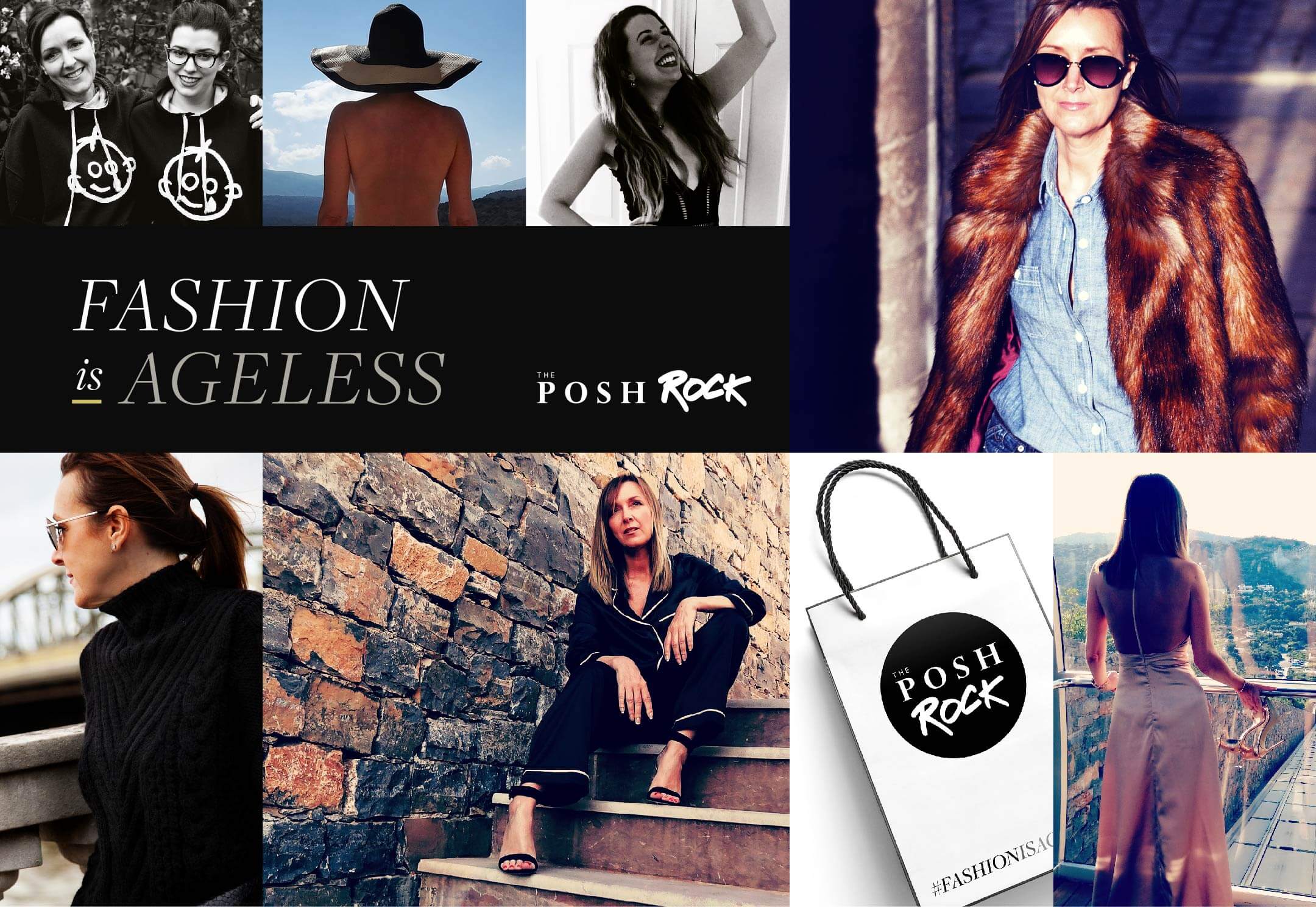 Ultimately it comes down to confidence and sometimes we need those around us to give us a boost.
Here at The Posh Rock we're all about giving you the confidence to try something different – to wear what you want, not what you think is 'age appropriate'.
We want to give you the courage to create the perfect wardrobe, for you. I'll be sharing some of my personal experiences (with no doubt some laughs and tears along the way) but more importantly I want this to be a place where you can share your fashion stories (good and bad).
It's the combination of both the different and the common experiences that Emilie and I have shared that make The Posh Rock such an exciting collaboration. While I am living and breathing fashion choices for women of my generation every day, Emilie brings her extensive knowledge of current and future fashion trends. Emilie is always so confident in what she wears and is full of brilliant creative fashion ideas. She empowers me in my fashion choices and I hope you'll find some inspiration too.
Together we'll bring you the latest trends, as well as discussing the trials and tribulations of everything from wedding wear to casual wear, work wear to evening wear – and every other wear we can think of. So when you're next standing in front of the mirror, you know you're not alone.
As well as the blog you can also follow us on facebook, twitter and instagram, or you can simply email us with an enquiry or message. Let's go on this journey together! #FashionIsAgeless