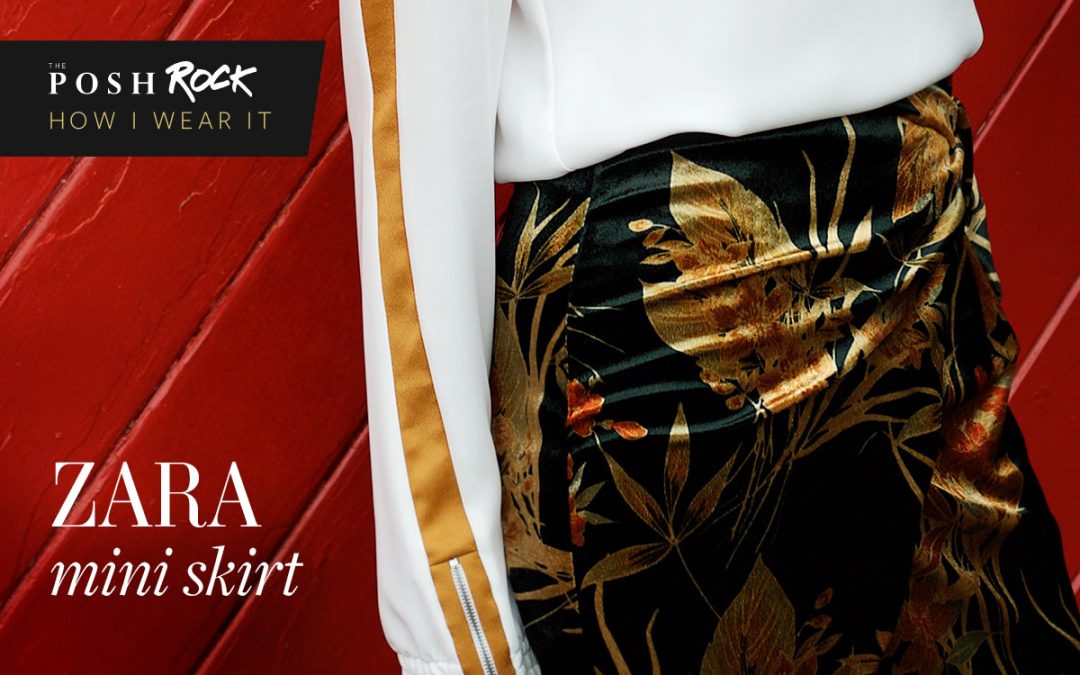 The start of any new season calls for a wardrobe revamp and I've been busy scouring the shops for those AW16 wardrobe essentials! On any shopping trip, Zara is always one of my first stop-offs for affordable pieces that look and feel high-end.
It's a store I love because I don't feel it's aimed at any one age group. It's not a dissimilar approach to M&S – although they do have specific brands targeting different age groups.
One of my standout pieces this season is Zara's velvet mini skirt. I love the print, the wrap detail and how versatile it is. You can wear it with a grey cotton t-shirt and black blazer for the office or with an oversized chunky knit at the weekend.
Zara has teamed it with a slinky white blouse and some cute black ankle boots, and I've taken the look straight off the rack.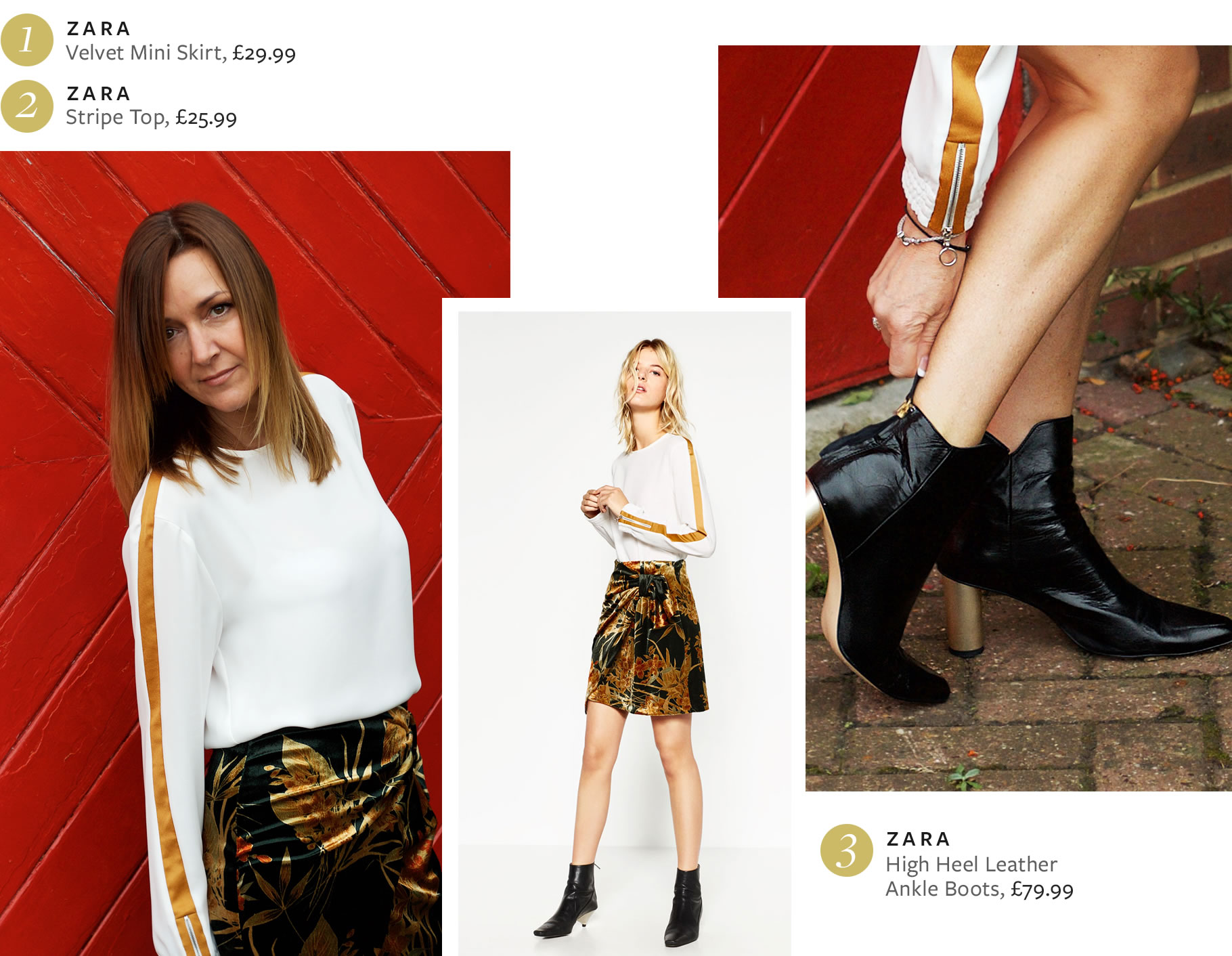 The model looks amazing but it can be disheartening to see a piece modelled by someone you believe you have nothing in common with. In the past, I'd often put something back because I thought it was too 'young'.
Don't be afraid of picking something up because you can't imagine it on anything other than the model or mannequin in front of you. Experiment and, most importantly, own it your way!