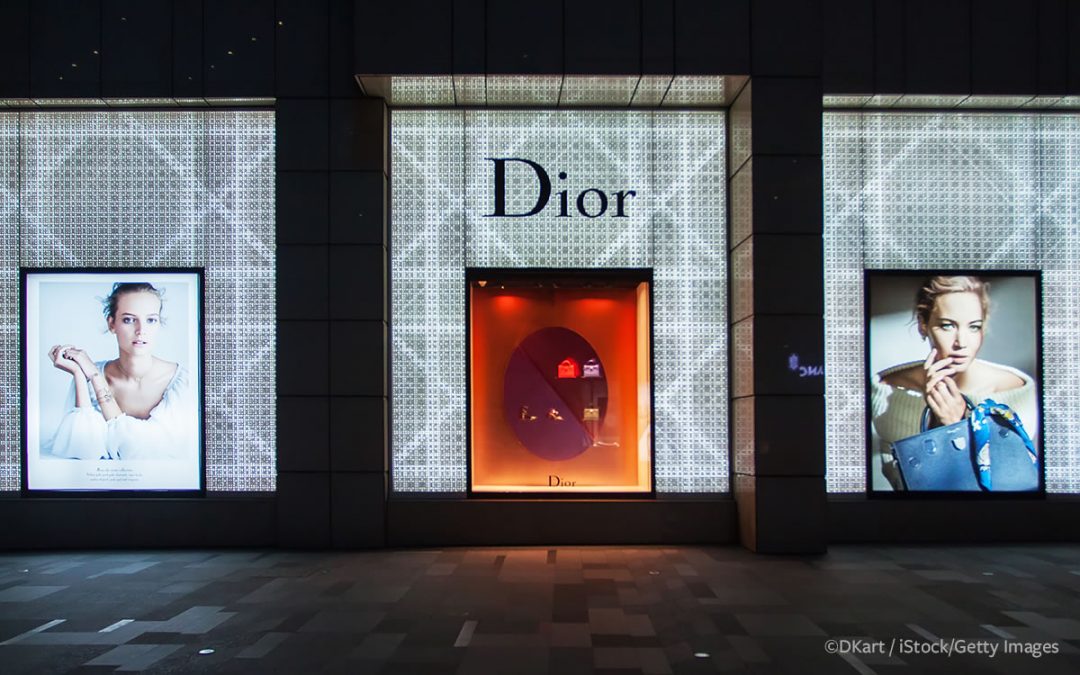 Earlier this month I tuned in to Inside Dior – a two-parter from More 4 that promised to take us behind the scenes of one of the world's most prestigious couture houses. As you might remember, I penned my thoughts on another fashion documentary last year, (Absolutely Fashion) where I felt that the portrayal was, well, a bit off.
Yet I was pleasantly surprised by Inside Dior which emerged as being a much more energetic, positive outlook on the fashion industry and those that work in it. From celebrity endorsements to the secret behind its perfume to the coming and going of its creative directors, there wasn't much we weren't privy to.
And what a cause for celebration when we found out that the fashion house would be appointing its first female creative director in 70 years – Maria Grazia Chiuri. What I loved about Maria was the energy she brought. Even on four hours sleep, she had time for everyone; the models, the seamstresses, the make-up director.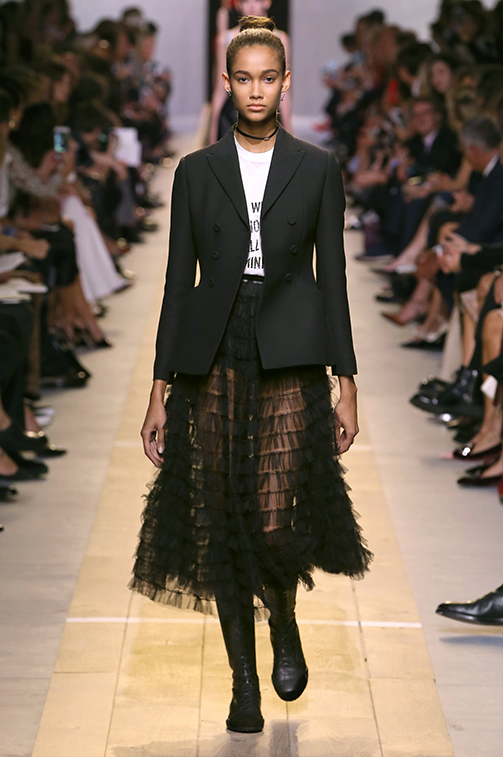 One of my favourite parts of the show was in the run-up to Maria's first collection being shown at Paris Fashion Week. Maria brings in her daughter (currently studying in London) to look at the collection, eagerly following her round the studio as she casts her eye over the designs. I love how she seeks her daughter's approval, knowing that she sees things from fresh eyes – it really reminded me of my relationship with Emilie and when we're pouring over ideas or chatting through mood boards for The Posh Rock.
Another one of my key take-aways came from Justine Picardie, editor in chief of Harper's Bazaar when she says of Maria: "She will make clothes that work beautifully on young women like Jennifer Lawrence, one of the faces of Dior, but she will also make clothes that look beautiful on older women." She then goes on to highlight that the average age of a luxury brand consumer is 53, saying, "she will make clothes that a 53 year old woman will look great in."
In so many words, this statement is our whole reason for being – it's why we started this blog in the first place – and so it really resonated with me. In fact, it was still on my mind as we entered last week's London Fashion Week.
I'm not saying that we should replace the 17 year olds, but surely there needs to be more diversity when it comes to how age is represented on the catwalk?
Firstly, let me say I adore London Fashion Week. While I always try to get along to see something, I also love browsing through the looks at home on Pinterest and Instagram. Instagram stories in particular have become a fantastic alternative to accessing all the runway trends without being there.
I love catching up with some of the off-duty looks almost more than what's on the catwalk and hearing about all the friendships, the dinners, the after-parties… And this year, there was almost as much drama off the catwalk as on it when four ex-models, including Jane Felstead and Jilly Johnson, teamed up with JD Williams to campaign outside LFW's main venue on The Strand. Why you ask? As Jane Felstead wrote on beyondfabulous.co.uk, "I spent Friday picketing… because I think it is absolutely ludicrous and deeply offensive that despite the majority of 'true' designer fashion buyers being 45+, the average age of a model is 17."
With Justine Picardie's words still ringing in my ears, I was jumping up and down as I read this! As Jane Felstead and others point out, there is a massive disconnect between who's walking the shows versus who's buying and wearing the clothes. I'm not saying that we should replace the 17 year olds, but surely there needs to be more diversity when it comes to how age is represented on the catwalk?
In fairness, we did see some progress at this year's LFW with 70 year old Jan de Villeneuve walking for Osman and the beautiful Benedetta Barzini one of the older models chosen by Rocha. But we've still got a long way to go.
Well done to JD Williams and team for asking the questions needed to make the fashion industry a more diverse, more fabulous place to be!