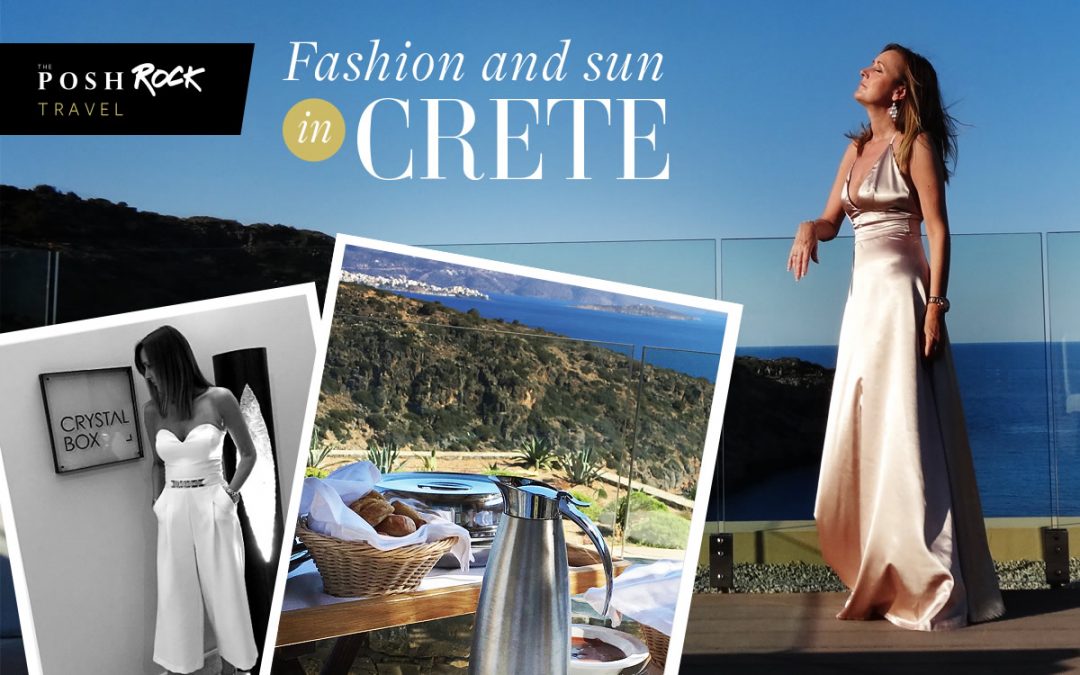 Everyone needs to recharge their batteries and for me it's all about peace, quiet and luxury – along with a bit of fine dining. I was able to indulge in that to the max during a recent trip to Greece with Emilie.
If you're looking for the same then the 5* luxury resort of Daios Cove in Crete is the place. Built into the cliffs and on five levels the views overlooking the spectacular Vathi Bay are stunning. With excellent weather throughout the summer and into the early winter months it really is the perfect destination!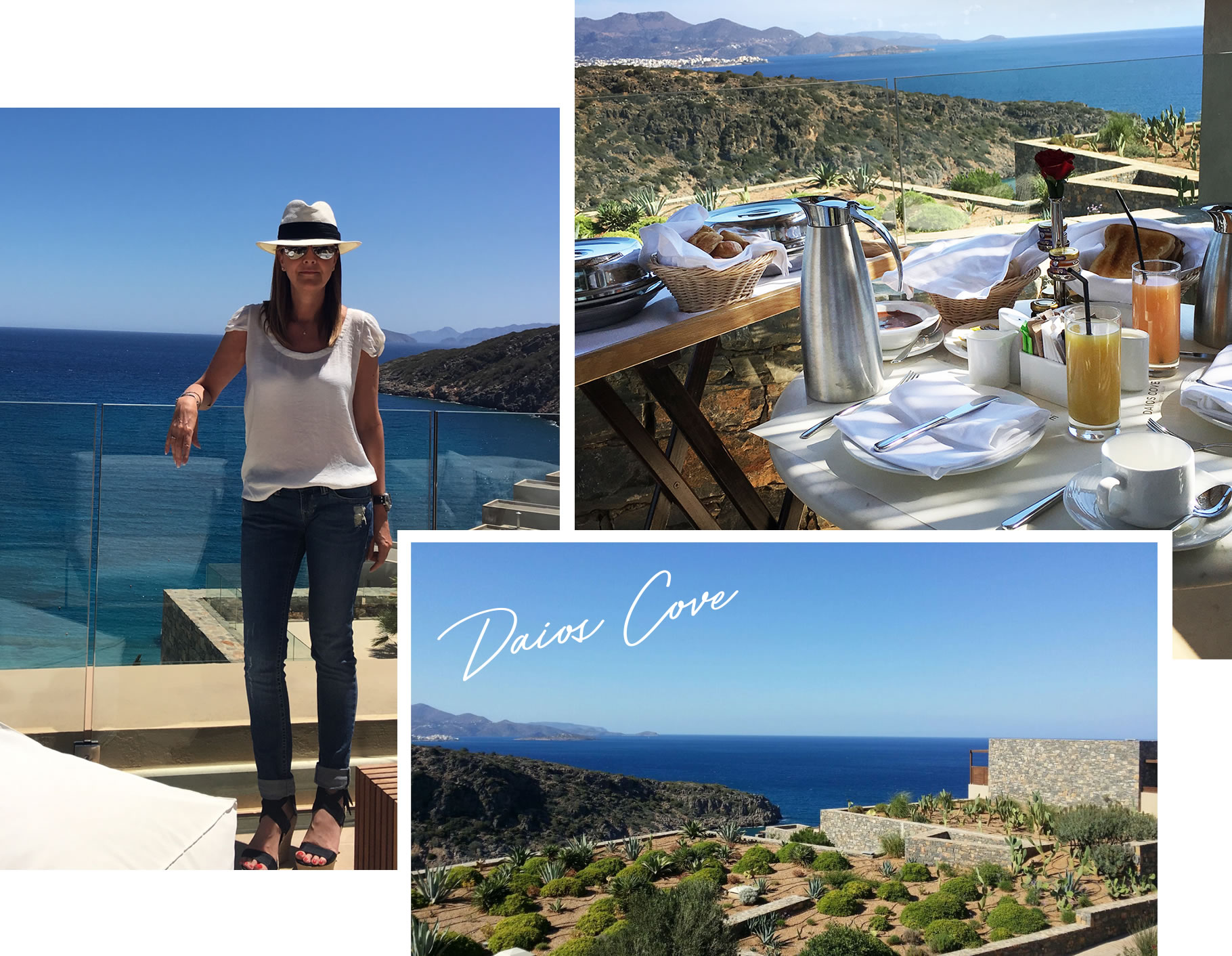 What we loved about it
The vibe – At Posh Rock we run at 100 miles an hour so it takes us a few days to slow down. At Daios Cove it was easy. The luxury, chilled-out vibe was a real highlight and everything we hoped it would be. If you're feeling energetic there are plenty of activities available including paddle boarding, diving and water skiing and also a kids and teenagers club.
The food – The resorts restaurants are impeccable and the staff excellent, without being intrusive. I would recommend trying the Cretan wines – amazing!
The Pangea Restaurant offers an excellent themed buffet with the most amazing choice. Emilie suffers with a severe nut allergy, so the head chef met with us to talk through the options available and on occasions cooked something especially for her which was fantastic.
The Taverna is the place to go for Cretan specialities and freshly caught seafood. The setting overlooking the bay was lovely, although I'd advise booking in advance if you want the best views.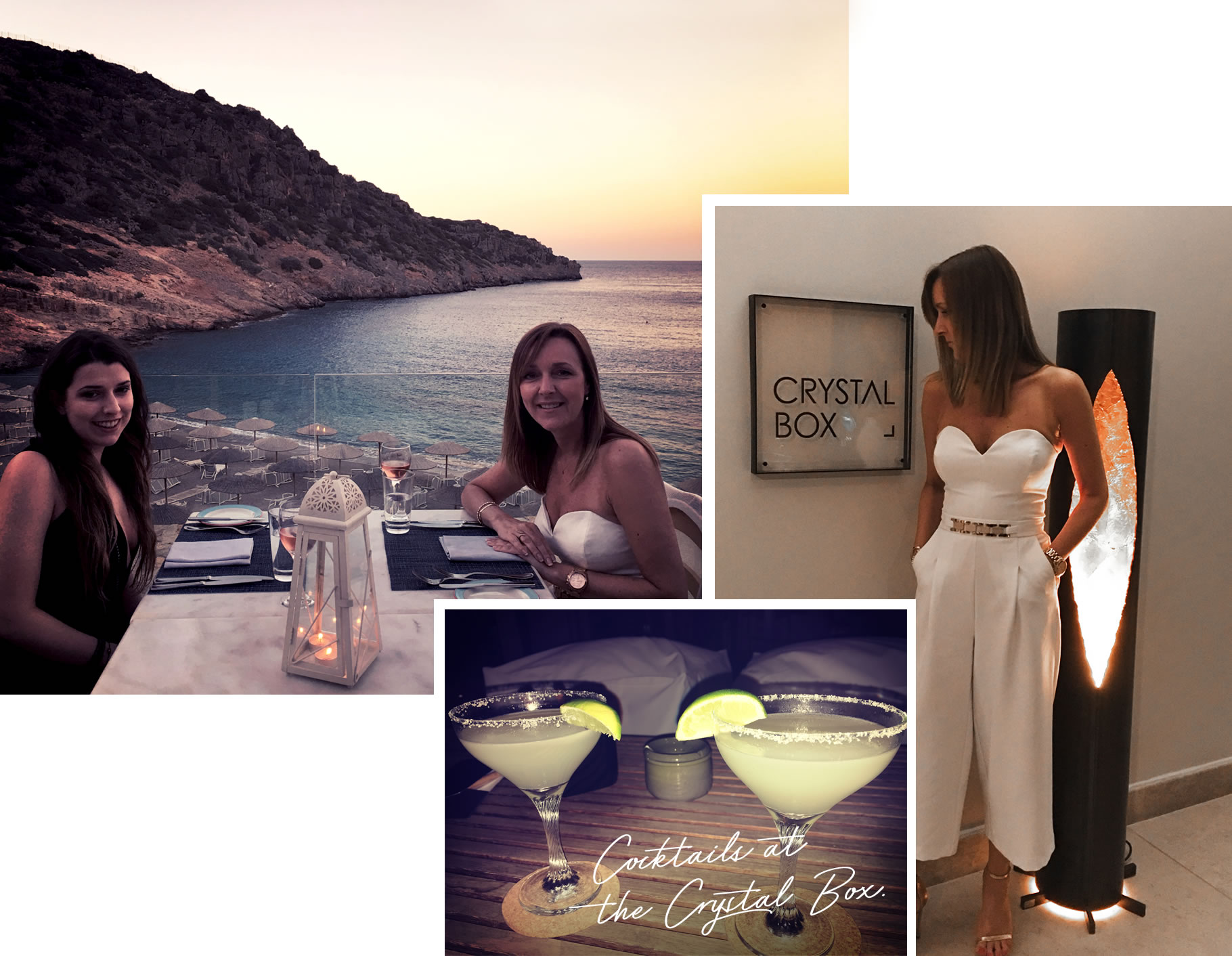 The Ocean Club restaurant is luxury personified with an a-la-carte menu offering exceptional food a the highest quality. Expensive, but worth it!
We had leisurely breakfasts at the Ocean Club (exclusive to Suite and Villa guests) then spent our time on our suite terrace, enjoying the sun, reading and listening to music. In the evenings we dressed for dinner before taking cocktails on the Crystal Box Bar Terrace while listening to the resident DJ – the perfect end to each day.
The only downside I found was for adults without children who wanted to relax around the main pool. With a lot of families around it was noisy. There is a beautiful beach but I was glad I'd booked a suite with its own pool.
Our Cretan getaway fashion tips
1.

Easy days, elegant nights

During the day we favoured the classics: bikinis, kaftans, shorts and hats but I switched to evening dresses and heels in the evening.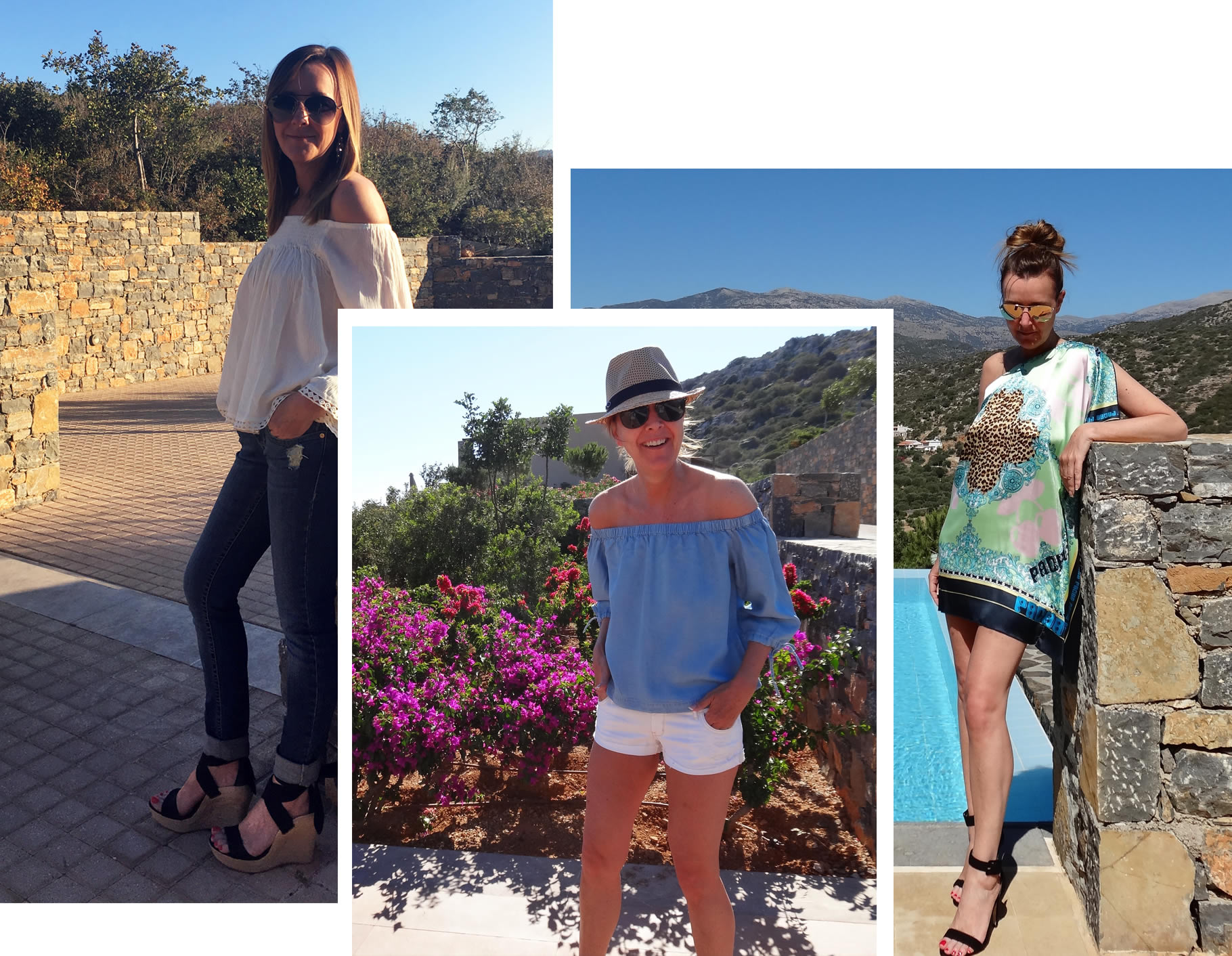 2.

My favourite getaway outfits

My best daywear was my floral off–the-shoulder t-shirt dress by Miss Selfridge with Havaianas and a floppy sun hat. My favourite evening outfits included a silk maxi dress by Top Shop and black silk pyjamas from Next with heels.