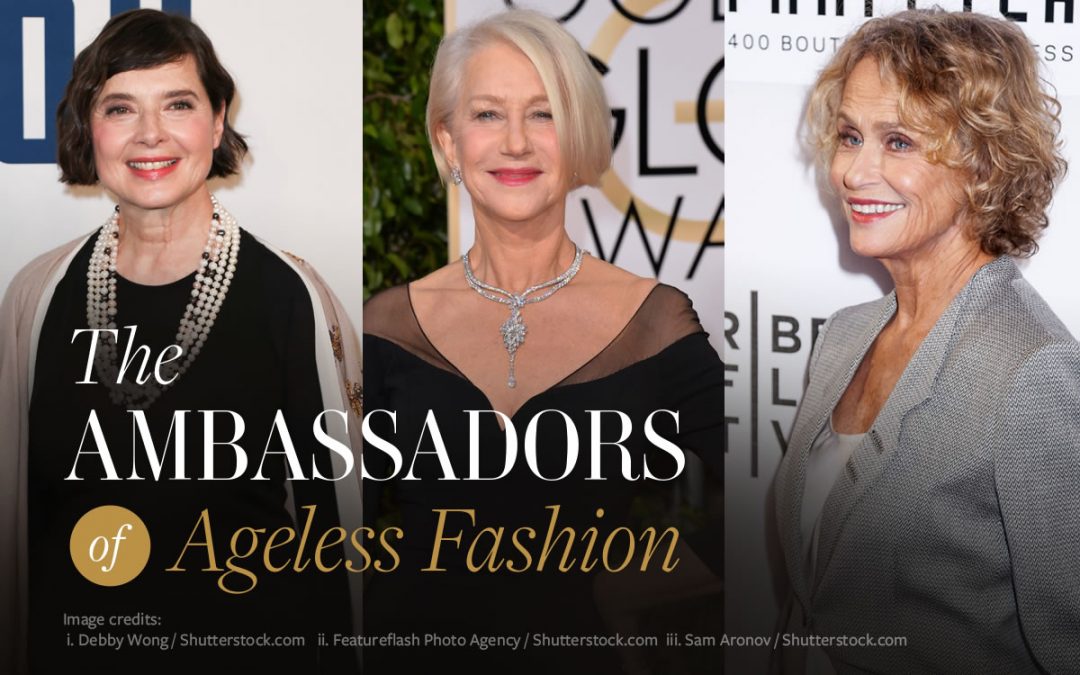 The campaigns of 2017 that put age diversity into the spotlight.
Over the past year, we've witnessed some inspiring campaigns and initiatives to combat ageism within the fashion and beauty industries. From Isabella Rossellini's return to modelling at the age of sixty-five to Allure Magazine officially banning the term "anti-aging", here are some of my favourite champions when it comes to flying the flag for ageless fashion.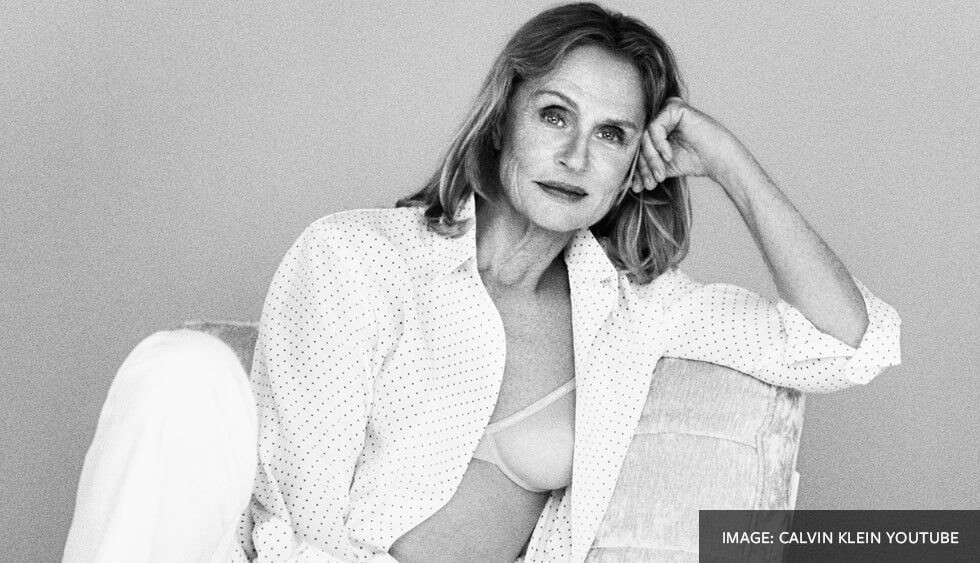 Calvin Klein's women's underwear campaign presented women of all ages but brought focus to seventy-three-year-old beauty, Lauren Hutton. Wearing an unbuttoned elegant blouse showing just a hint of her CK bra, Hutton tells the camera about a successful chat-up line that was once used on her. Maybe the world forgot that women, no matter how old they are, like to wear underwear that's going to make them feel good.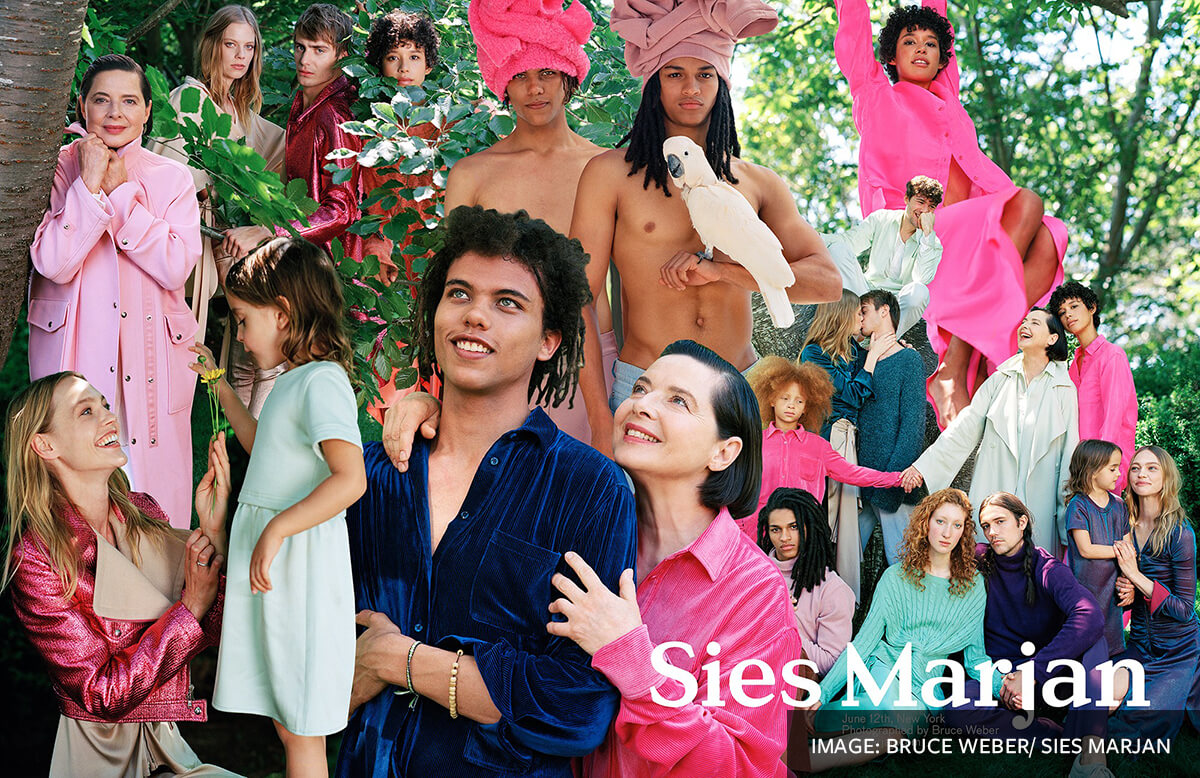 Isabella Rossellini, originally the highest paid model in the industry, was sacked as the face of Lancôme in 1996 for fears of appearing "too old." So, when she featured in Sies Marjan's Fall 2017 campaign more than 20 years later, it was a modelling comeback to celebrate! Dressed in an array of bright colours, Rossellini is a great example of someone who has shunned the uniform of all-black in exchange for something more fun. Hats off to her for embracing whichever colour she likes!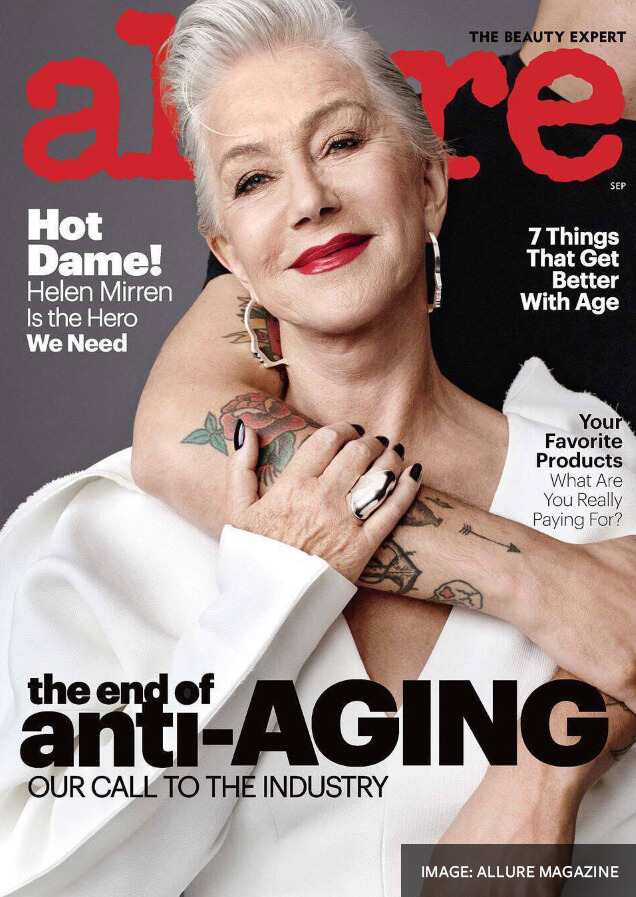 Seventy-two-year-old Dame Helen Mirren featured on Allure Magazine's September cover, alongside the title "The End of Anti-Aging: Our call to the industry." Shortly after, the title announced it would no longer use the phrase "anti-aging" in any of its publications or promote products that use the term – and rightly so! It's about time that the beauty industry stopped making women feel as though developing wrinkles and growing strands of grey hair is the end of the world! Growing older should be celebrated and embraced, not feared.
Last, but certainly not least, Versace's Spring 2018 collection at Milan Fashion Week welcomed five original supermodels to the runway, including forty-seven-year-old Naomi Campbell and fifty-one-year-old Cindy Crawford. Draped in golden silk, these ladies stormed the catwalk and proved to everyone that age really is just a number.
Although these campaigns are amazing for age diversity, I can't help but wonder what the real incentive is behind them. Currently, it appears that a diverse range of ages is being used as a trendy social statement rather than being used to drive long-term change.
This year, Project Runway has made the decision to host models of a diverse range of sizes, the first year that the American TV series has featured models of anything other than US sizes 0-8. To see designers creating outfits that can fit beautiful women of all sizes is uplifting and promising. It really does show that the industry is capable of change for such an established and influential platform to move away from "traditional" fashion expectations. Although the TV series has opened the doors to women of all sizes, it has not yet chosen models of an older age demographic. If Project Runway has been able to easily diversify the size of its models, why can't it do the same for the age?
Sadly, I think we still have a long way to go when it comes to ageless fashion. What I find really positive however, is that 2017 has proven that the fashion industry has at least shown some intent to promote the concept, and that we have some fantastic ambassadors to make it a reality.