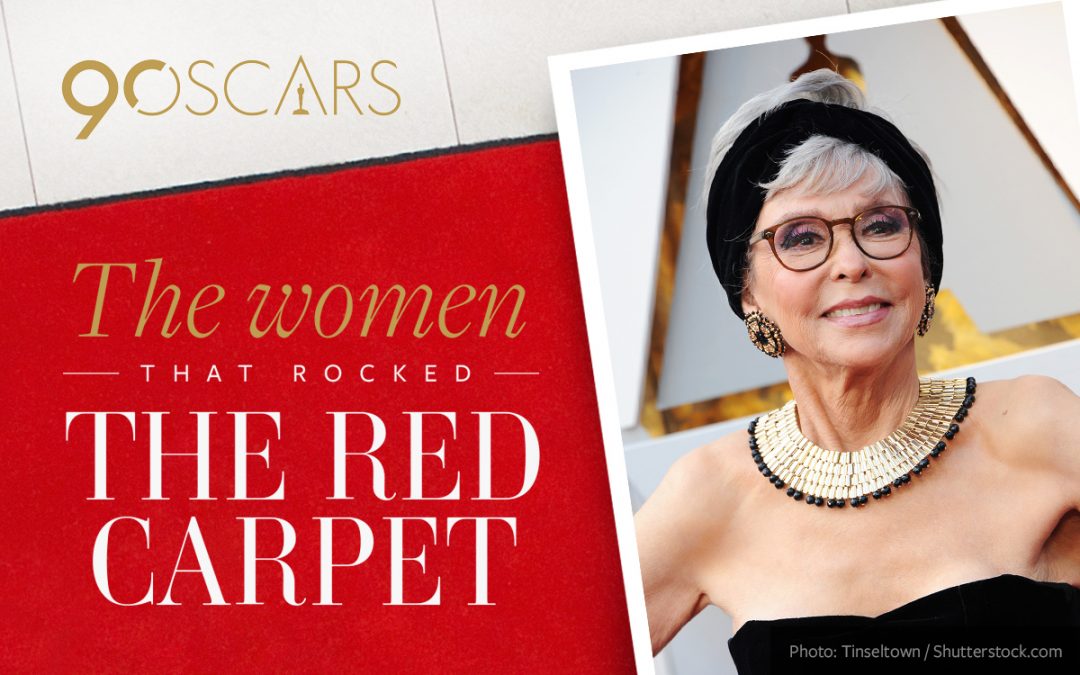 The Oscars has always been a glamorous and glitzy affair, with the biggest names in Hollywood owning the red carpet. Yes, the Academy Awards is a prestigious way of celebrating the art of film but it's also a chance to admire the art of fashion and some very inspirational women. There were countless beautiful gowns at this year's event, but I've decided to pick some of my favourite looks from the women that are rocking the 'fashion is ageless' ethos.
One of my favourite ambassadors of ageless fashion has to be Helen Mirren. She continues to amaze me every time she pops up on my newsfeed or I see her on a magazine cover. Wearing a long-sleeved royal blue dress, seventy-two year old Mirren looked amazing as always. The simple but elegant dress was lifted by a sparkling silver necklace that complemented the high-neckline of the gown.
There appeared to be a theme of white coloured outfits at this year's Academy Awards, a contrast to the dominance of black outfits at the Baftas, as part of the #TimesUp campaign. One lady that stood out for me was Laura Dern. Wearing a one shouldered white dress by Calvin Klein, Dern looked phenomenal. Styled alongside the classic waved hair of a golden-era Hollywood siren, fifty-one year old Dern wore the fishtail shaped gown with elegance and class.
Jane Fonda was another favourite of mine and she also chose to wear white for the evening. At eighty years old, she could not have looked more incredible and proved that age means nothing when it comes to fashion. The white column gown with padded shoulders accentuated her figure and her brushed back blow-dried hair allowed her flawless make-up to be on full display. There's no need to talk about age when talking about Jane Fonda.
For some unfathomable reason there seems to be a stigma about women over a certain age wearing bright and beautiful colours. Fifty-two year old Viola Davis, on the other hand, showed the world that you can wear whichever colour you please, at any age. Davis lit up the red carpet in a dazzling bubble-gum pink dress, embellished with sequins.
A highlight of this year's awards was seeing West-Side Story star Rita Moreno wearing the very same dress that she wore to collect her Oscar for best supporting actress back in 1962. She wore it slightly differently, substituting the original halter neck for a strapless finish and chose to wear a black headband, but eighty-six year old Moreno opted to keep the elbow length black gloves that she had worn as part of the original ensemble fifty-six years ago. No piece of fashion has an age limit, and Rita Moreno definitely proved that.
Last but certainly not least, Meryl Streep wore a stunning scarlet Christian Dior gown to hit the red carpet and looked amazing. As a record holder with the most Oscar nominations of all time, this floor length dress with plunge neckline was the perfect choice for such an iconic woman.
It's so refreshing to see women of all ages wearing what the hell they want to. We should never have to compromise our fashion choices. Let's hope we'll see even more role model women proving that fashion is and always will be ageless in 2018.