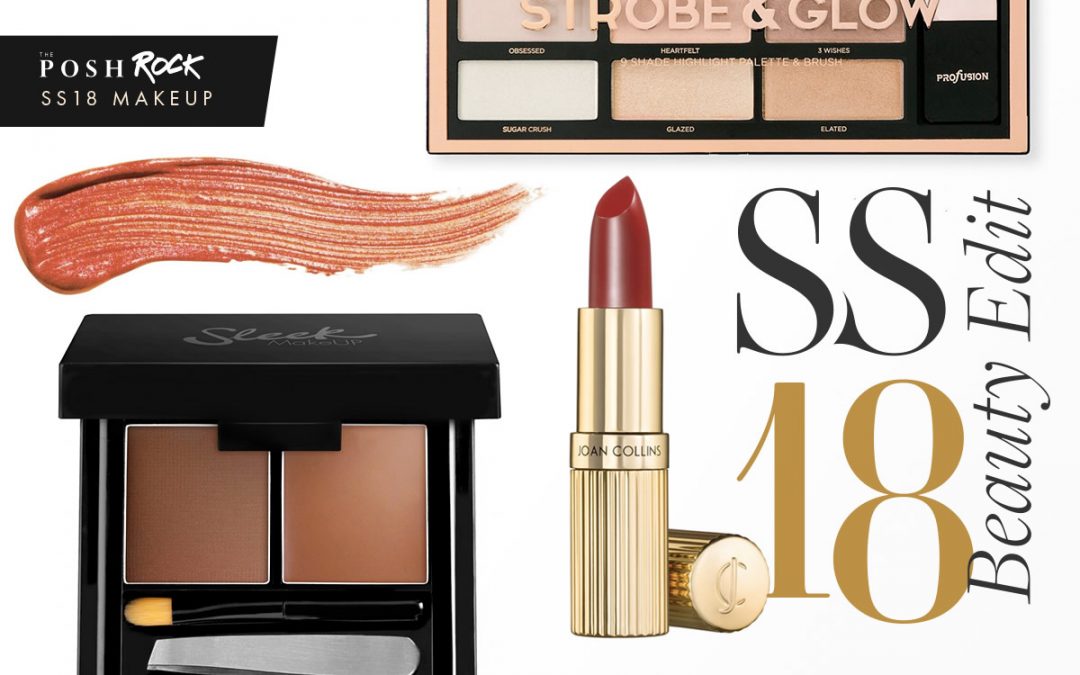 With the weather finally getting brighter, we've been experimenting with some of the hottest make-up looks for the summer months. From perfect brows, to luxurious lashes and flawless skin, we've ticked all the boxes to bring you our ultimate beauty products for all ages.
Sleek Make-Up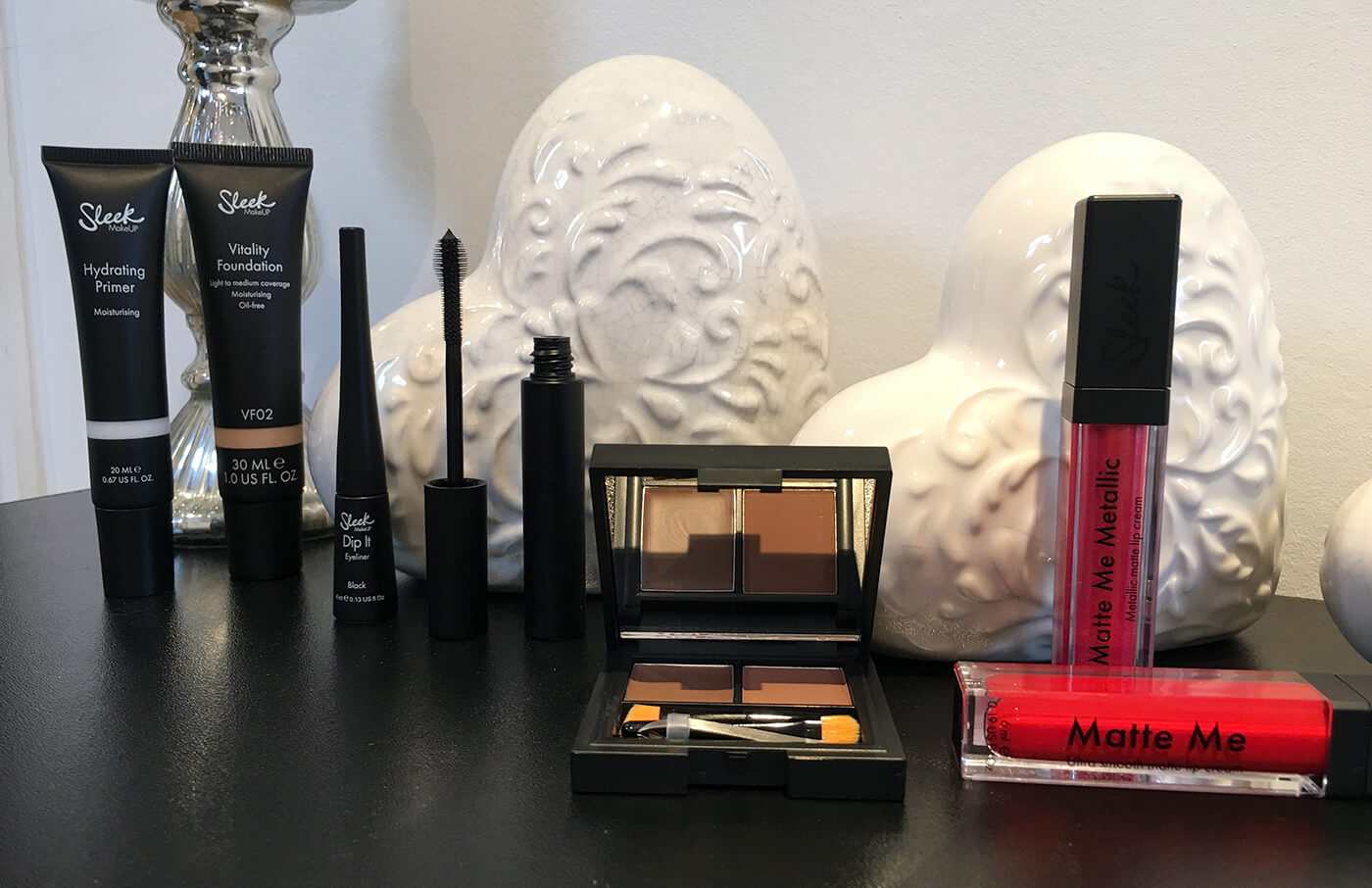 Emilie loved the price point! As a student, money is always a consideration and this range is so affordable it gives you the freedom to experiment with new looks without breaking the bank.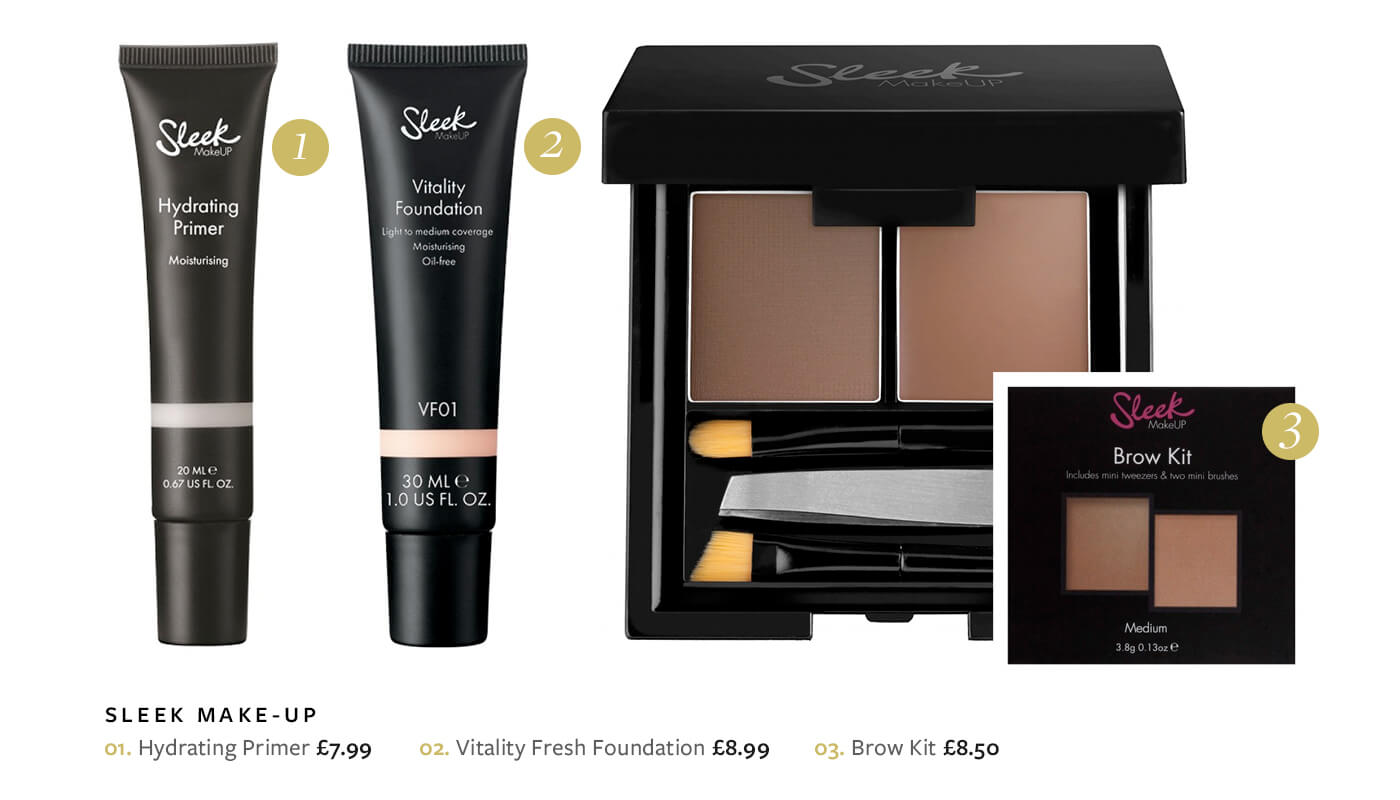 1. Hydrating Primer £7.99
www.sleekmakeup.com/uk/hydrating-primer
Hydrating lightweight primer moisturises the skin for flawless a looking make-up application.
Our View: I used this primer over my daily moisturiser, which resulted in lots of shine very quickly after applying my foundation. I also used it without and my skin felt hydrated and smooth. The Vitality Fresh Foundation lasted all day without any shine.
2. Vitality Fresh Foundation £8.99
www.sleekmakeup.com/uk/vitality-fresh-foundation-vf01
This lightweight foundation comes with hydrating ingredients including lotus flower, bamboo and water lily extracts. Soft focus powders help smooth the surface of the skin for a more even looking complexion. Light to medium coverage, it's available in 24 shades.
Our View: The choice is great with a subtle difference between shades. I opted for VF02 which provided an almost perfect match. A medium coverage, it lasted all day and without shine which is great as I have combinations skin and sometimes find hydrating foundations difficult to use.
3. Brow Kit £8.50
www.sleekmakeup.com/uk/brow-kit-medium
Small enough to fit into your handbag and includes everything you need to create perfect brows including shaping wax, setting powder, tweezers and an angle and blending brush. Available in 4 shades – Light to Dark.
Our View: We tried out the Medium shade which was a bit too light, although I suspect Dark would've been perfect. However, it's easy to use (if you can manage the small brushes) and has everything you need to create perfect brows in a compact kit. Natural perfectly formed brows!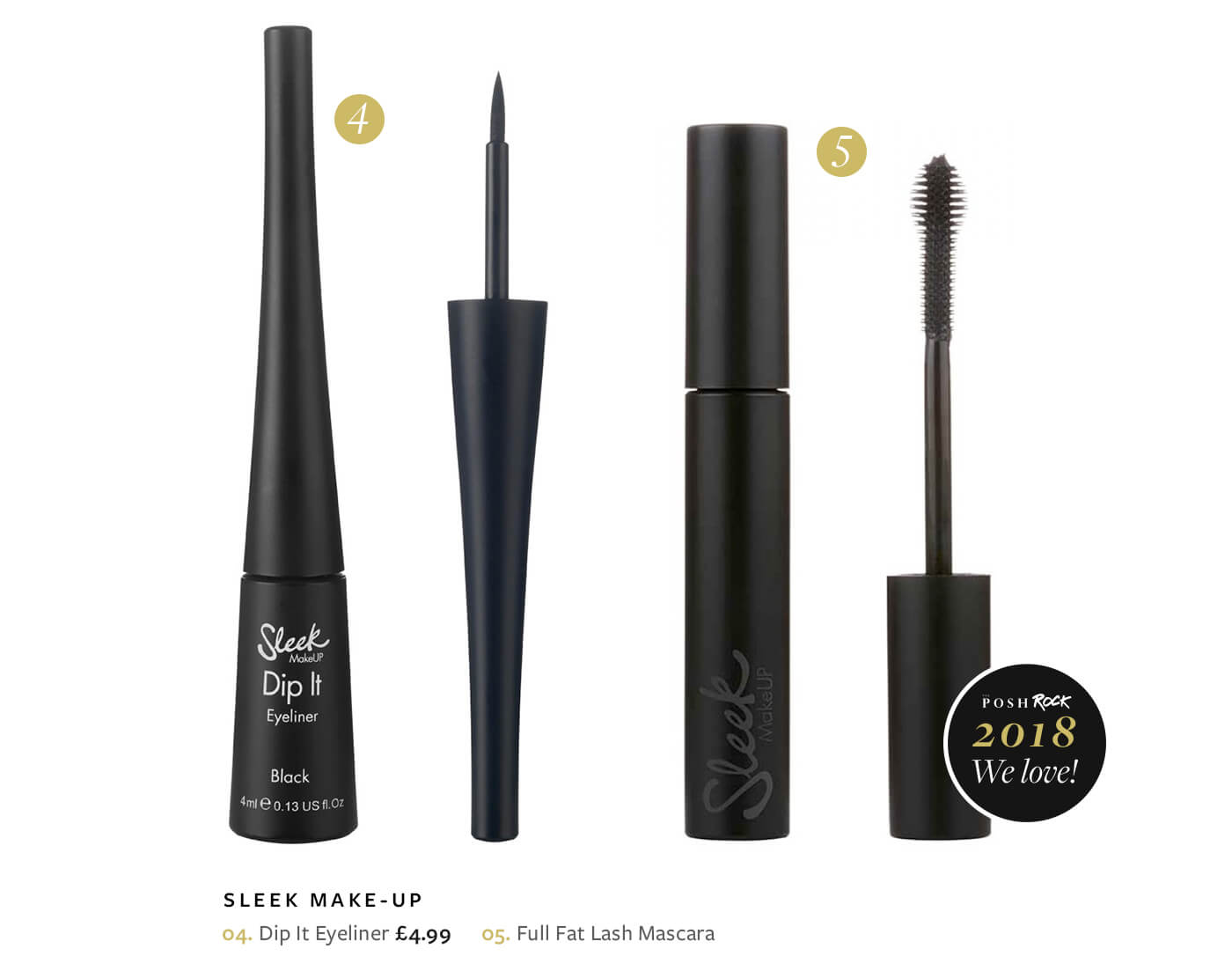 4. Dip It Eyeliner £4.99
www.sleekmakeup.com/uk/dip-it-eyeliner-black
Long-lasting liquid eyeliner with easy-to-control felt tip applicator, with a fast-drying formula to ensure minimal smudges.
Our View: Easy to apply (with a steady hand) and has staying power!
5. Full Fat Lash Mascara
www.sleekmakeup.com/uk/full-fat-lash-mascara-black
Intense Blackest Black volumising formula delivers immensely fat lashes without weight or clumps.
Our View: We loved this! The brush manages to separate and lengthen even the most difficult to reach lashes and the ball shape tip provided lots of volume.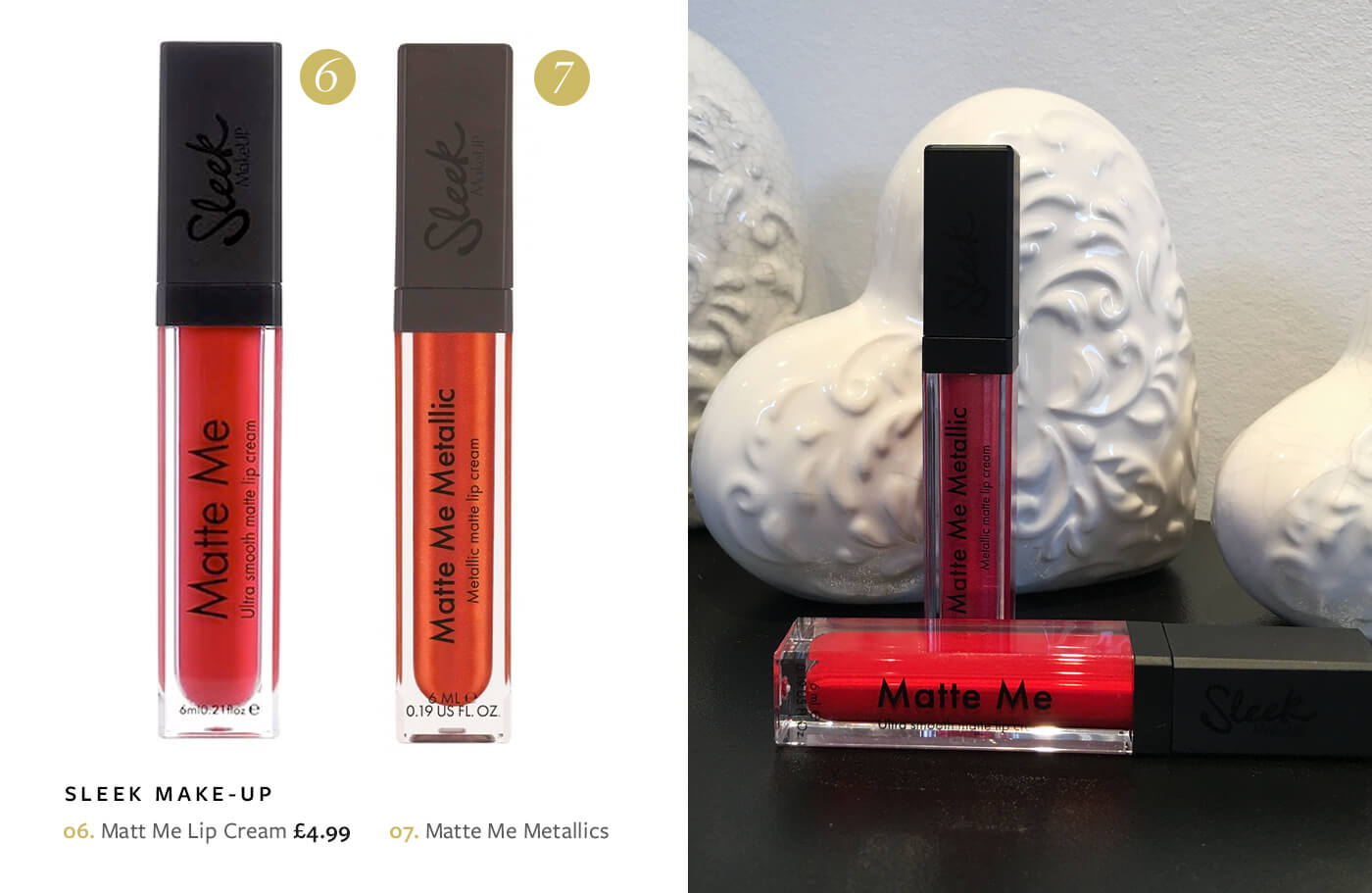 6. Matt Me Lip Cream
www.sleekmakeup.com/uk/matte-me-birthday-suit
Matte Me is a matte finish liquid lipstick that glides on in one smooth application, with no need for a second coat. Available in 23 shades
Our View: I usually find matte lipsticks very drying and tend to add a gloss but this product was ok. Easy to apply leaving a velvet smooth appearance. We tried Rioja Red – a bit too bold for me as I prefer nude shades, but this was a great colour for Emilie.
7. Matte Me Metallics
www.sleekmakeup.com/uk/matte-me-metallics-copperplate
Same as the Matte Me but with a foil-like finish. Available in 9 shades.
Our View: As above, but with shine! I much preferred Molten Topaz, as the coverage was more sheer and would be great with a tan.
Joan Collins – Timeless Beauty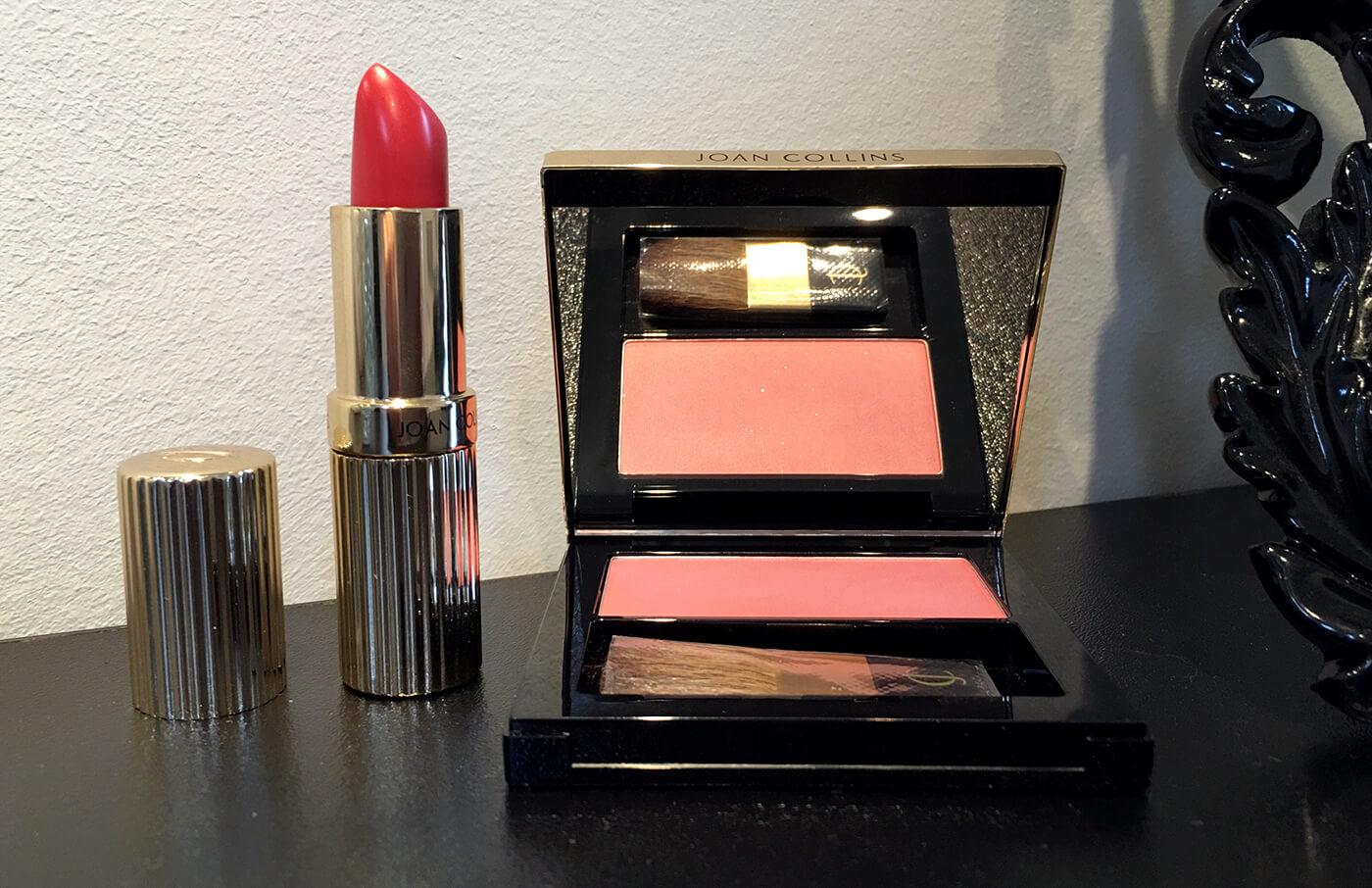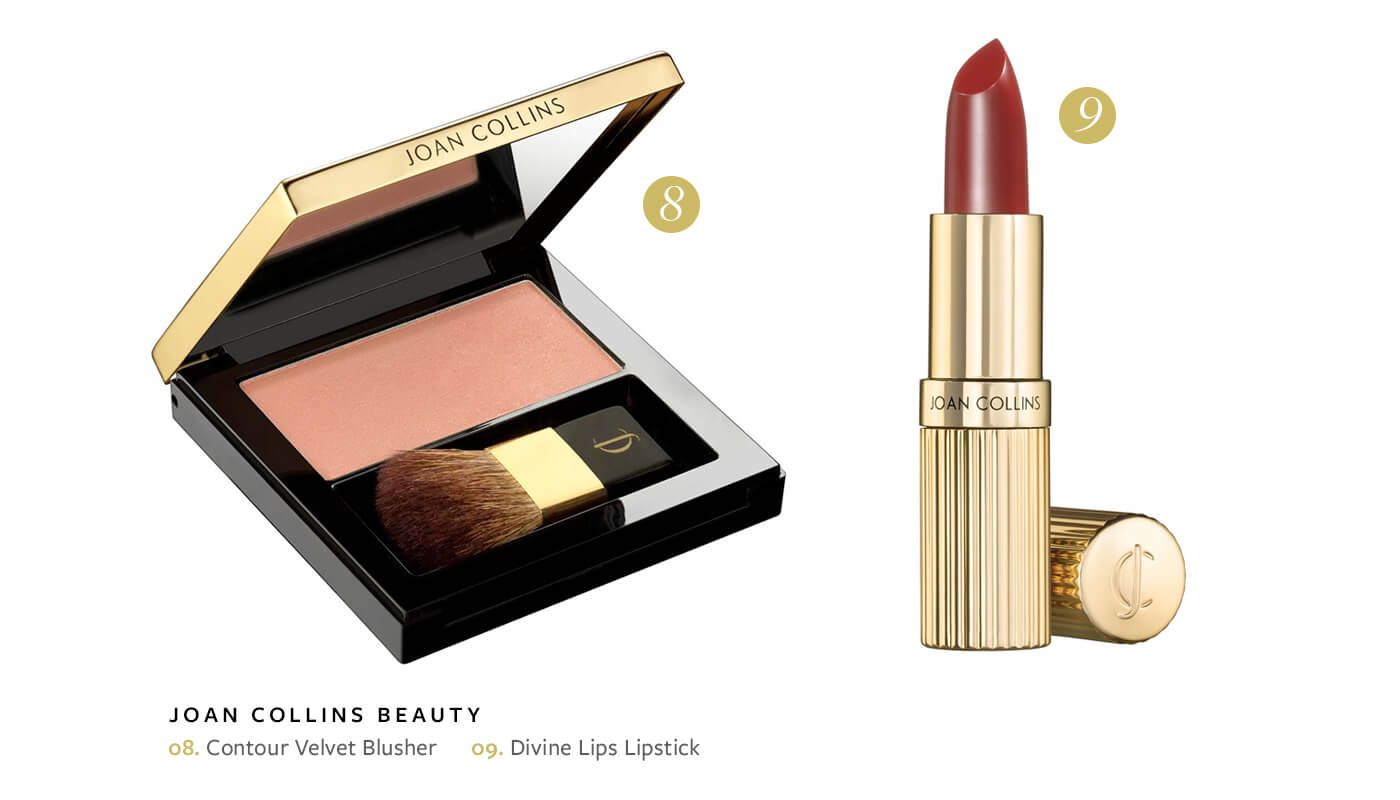 8. Contour Velvet Blusher
joancollinsbeauty.com/face/contour-velvet-blusher
The soft, velvety texture melts seamlessly, creating a totally natural effect. It creates a delicate finish with an underlying luminosity. Exceptionally comfortable it's like a second skin, and stays put all day long.
Our View: Coral – provided a warm healthy glow and nicely complemented 'Suzy Star' Divine Lips.
9. Divine Lips
joancollinsbeauty.com/face/contour-velvet-blusher
A luxurious, creamy and actively hydrating lipstick that cares for the skin as well as providing beautiful and lasting colour.
Our View: We tried out 'Suzy Star' a lovely warm coral. A colour I would normally avoid, but it looked great even with my post-winter complexion. Lips felt hydrated and soft – can't wait to try it with a tan.
Profusion Cosmetics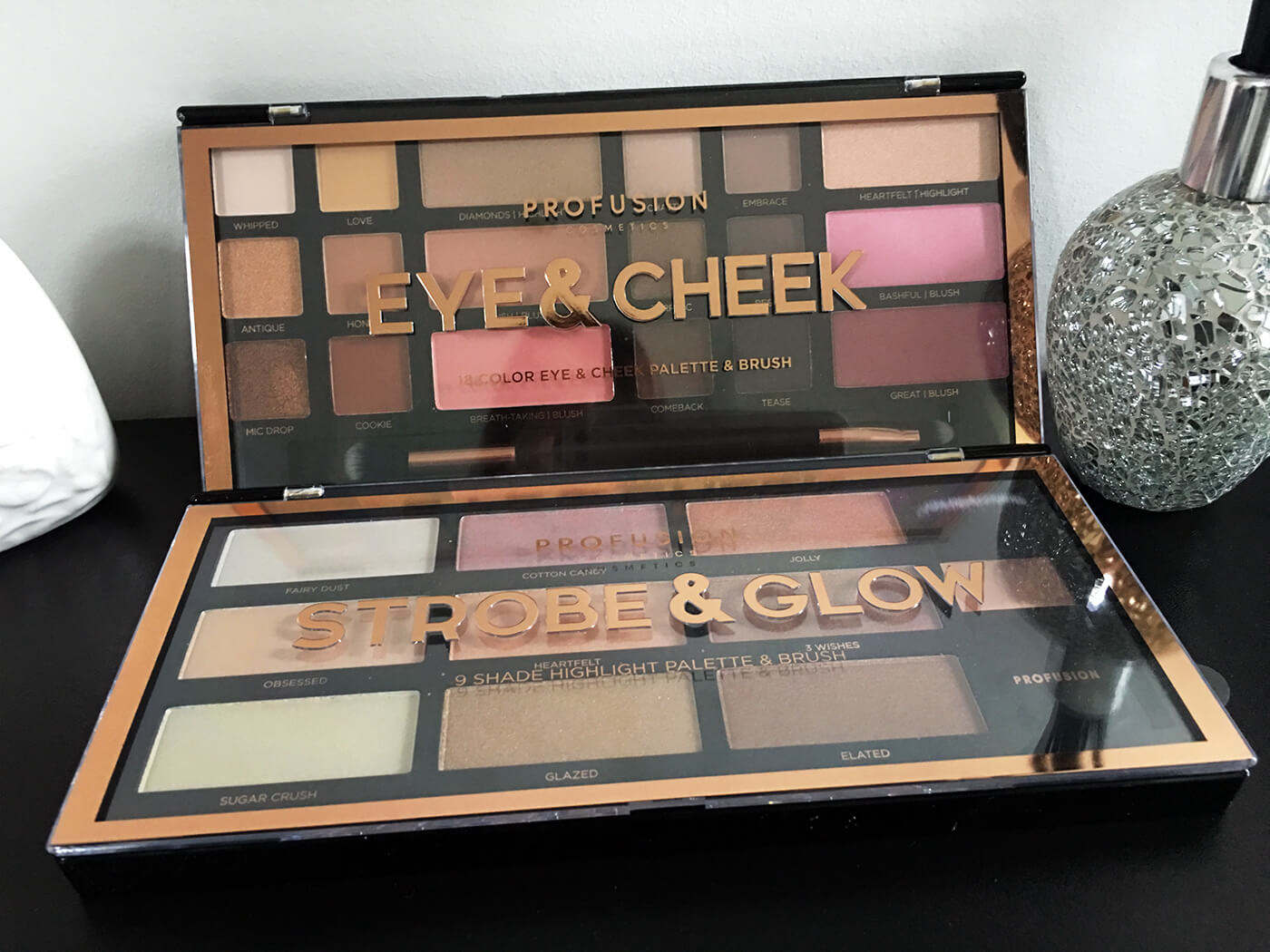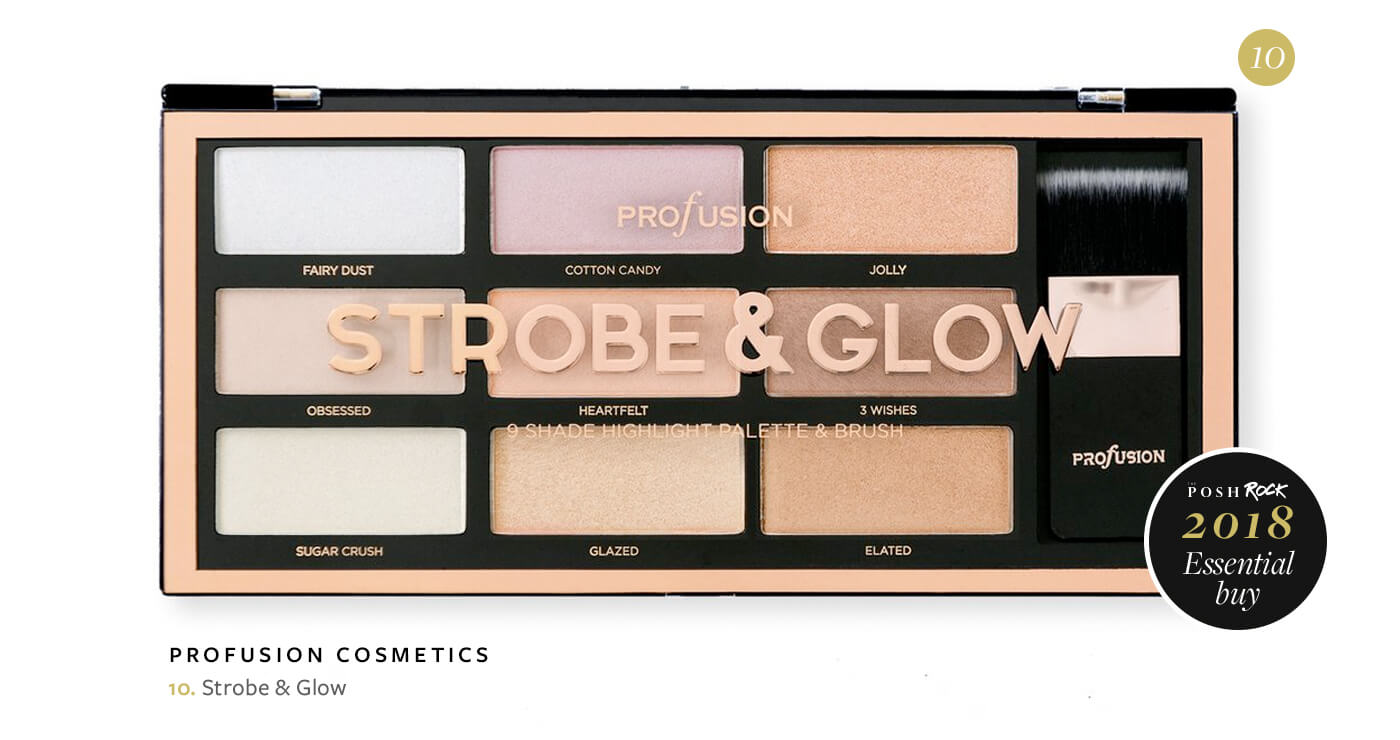 10. Strobe & Glow
profusioncosmetics.com/collections/highlighter/products/strobe-glow-the-artistry-palette
A 9-shade highlight palette for soft glow to bold shimmer effects that instantly brighten and lift your features. Strobe by sweeping a shade to the high-points of your face with a Pro Series brush.
Our View: Wow! Where to start?! This offered perfect shades for a glow that catches the light, offering enough choice for all skin tones at any time of year.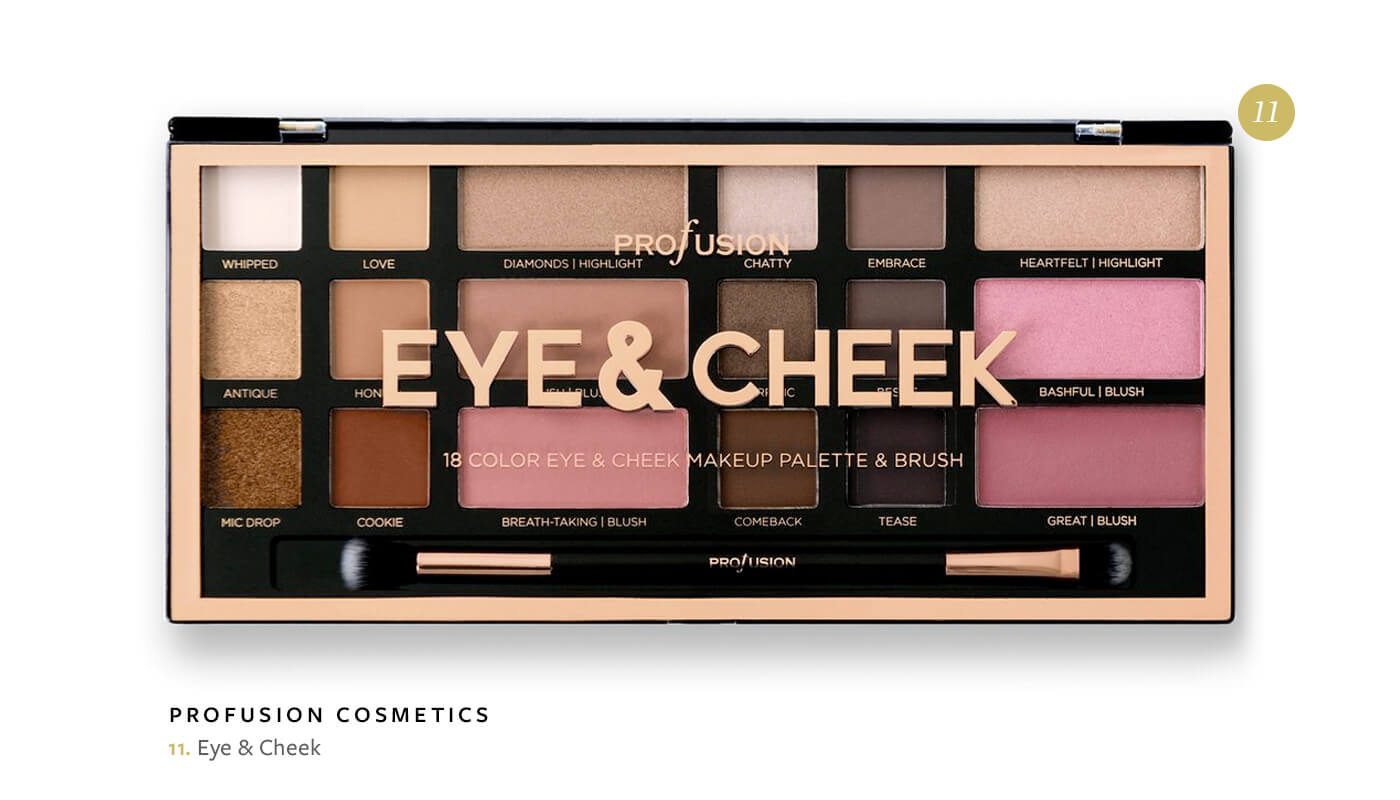 11. Eye & Cheek
profusioncosmetics.com/products/eye-cheek-the-artistry-palette
A covetable mix of eyeshadows, blushes and highlighters to enhance your features. The richly pigmented and silky powders blend onto the skin smoothly with the Pro Series Brush. Each Set includes: 12 Eyeshadows, 4 Blush and 2 Highlight shades in matte, satin & shimmer finishes + a Pro Series brush.
Our View: Ideal for travelling, the colour range is perfect to compliment any outfit, day or night. Easily blendable soft colours and the dual ended brush is great.