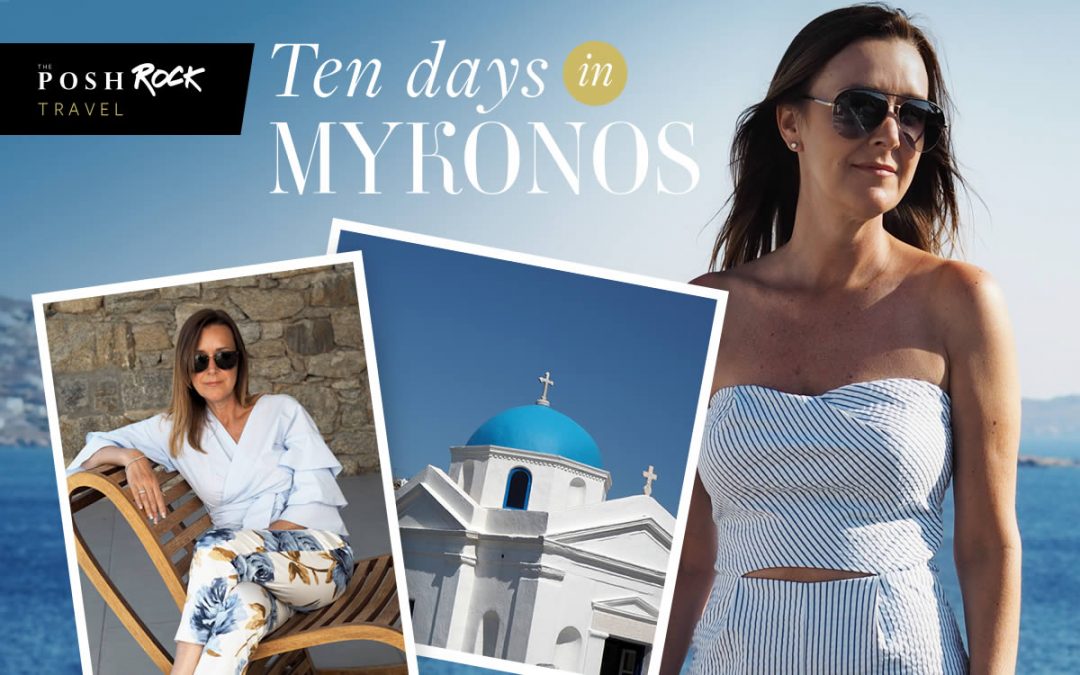 Notorious for being the glamour island of Greece, Mykonos has become the place to be seen. Offering a cosmopolitan atmosphere, exciting nightlife, superb beaches, amazing shopping and picturesque Cycladic architecture, it's a holiday destination for all ages.
Known as "The Island of the Winds" the windmills are a definite sightseeing excursion, while Little Venice offers panoramic views of the coast and a great place to sit with a cocktail in hand as the sun sets.
Mykonos is an island that will surely get you lost whether you're wandering the streets of Chora or sightseeing from a car. But what you find along the way will end up being the highlight of your trip.
Where we stayed
Hotel Grace – Hotel Grace is a chic and sophisticated boutique hotel situated above Agios Stefanos beach – just a 10-minute taxi ride to Mykonos Town (Chora).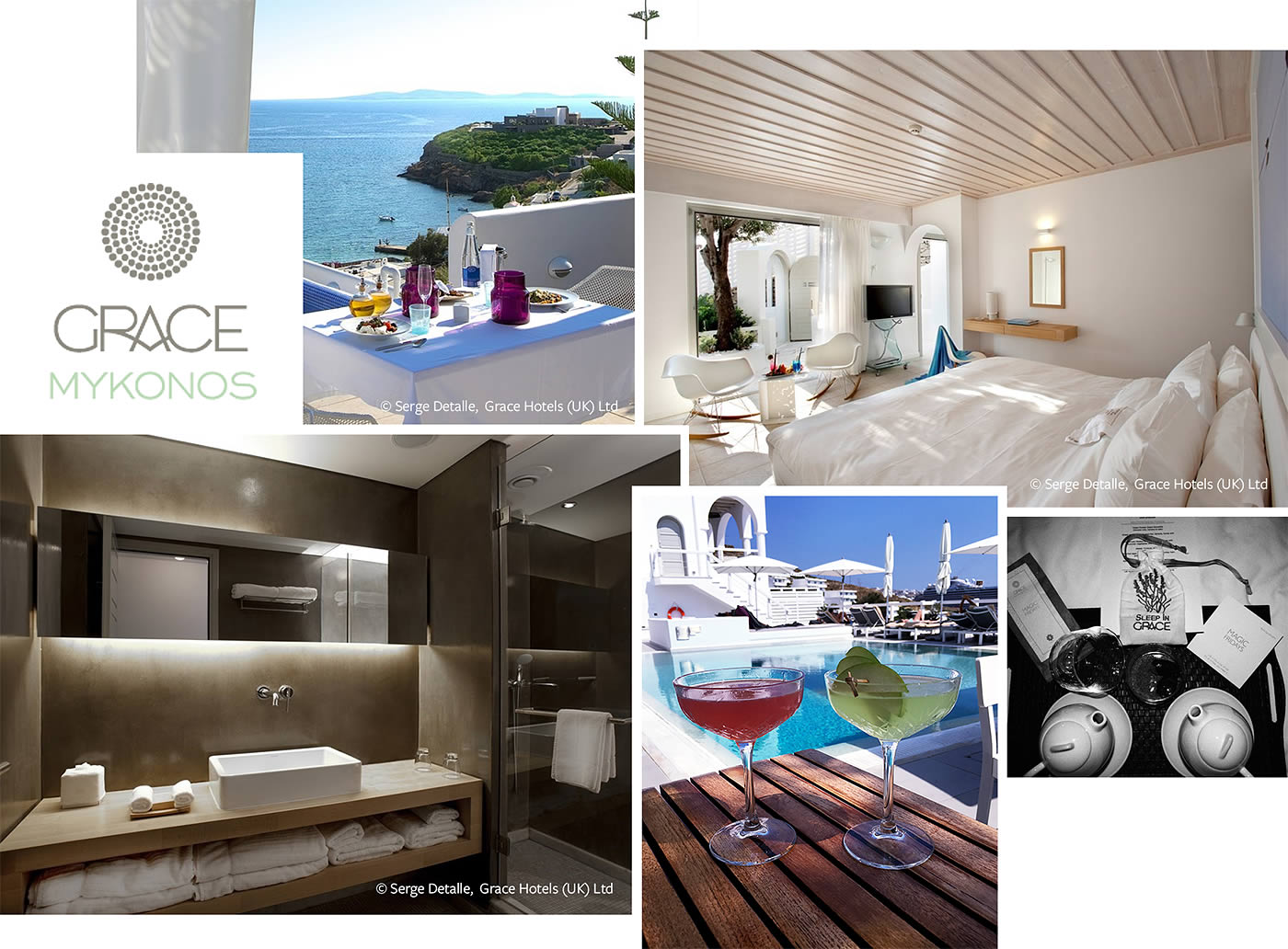 With only 32 rooms over 5 levels, each room has a balcony or terrace and looks out onto Agios Beach and the island of Delos. We stayed in the Honeymoon Suite; one of the three largest suites in the hotel, offering a living area with French windows opening onto a patio. A spacious roof terrace accessed by private steps leads to an exterior shaded space with loungers, a dining area, wet bar and a large plunge pool.
Poolside futons and sun loungers offer panoramic views but are limited in numbers. A suite with a terrace is a must for true sun worshippers!
A poolside restaurant and bar offers an all-day À la carte menu with an excellent choice of wine and cocktails. Breakfast has unlimited options but a menu is provided daily for inspiration and served with champagne.
Staff are friendly and efficient – nothing was too much trouble; advice or recommendations were fully available at a moments notice. All in all, an amazing place to relax and unwind.
Where to eat
Ramezzo – Overlooking the harbor, this is fine dining with a view. Amazing seafood.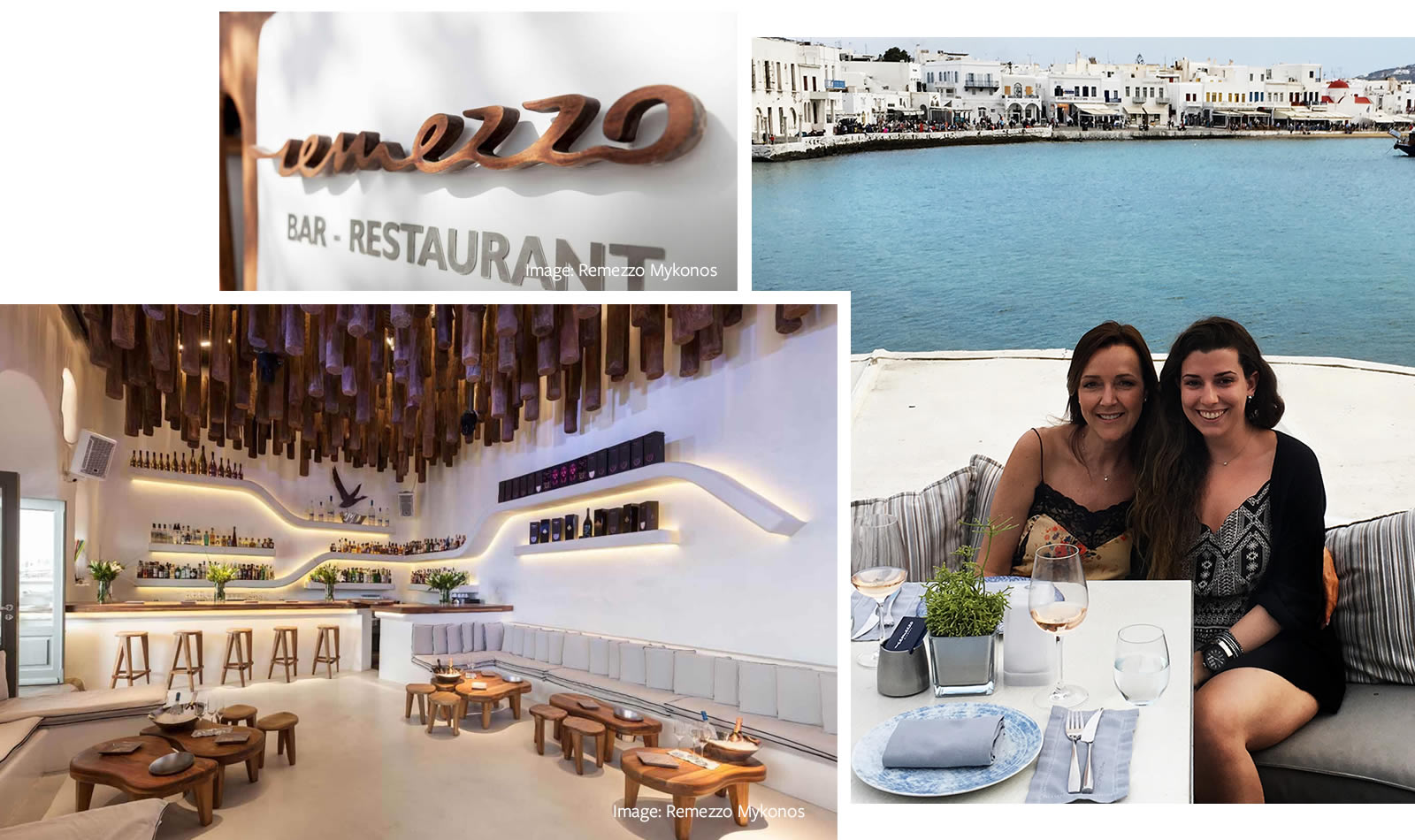 Ling Ling by Hakkasan – Located in the centre of the old town, with an open-air restaurant and bar. Hakkasan at its ultimate!
Limnios Taverna – Traditional Greek and Mykonian cuisine – loved it!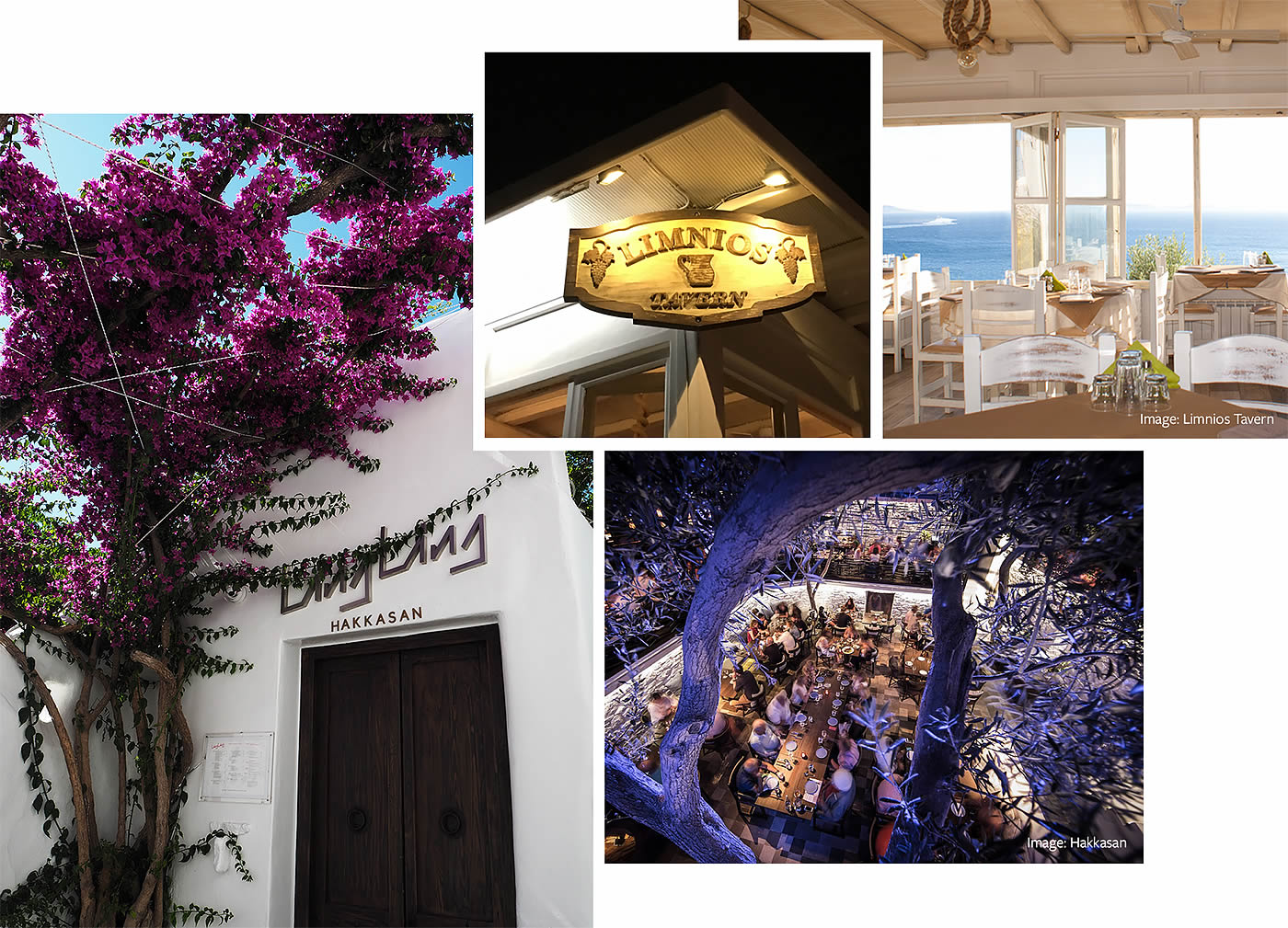 What to see and do
Car hire – We hired a convertible Fiat 500, ideal for tackling the narrow roads and cobbled streets.
Sailing – We spent an idyllic day sailing, visiting some of the bays in the south of the island.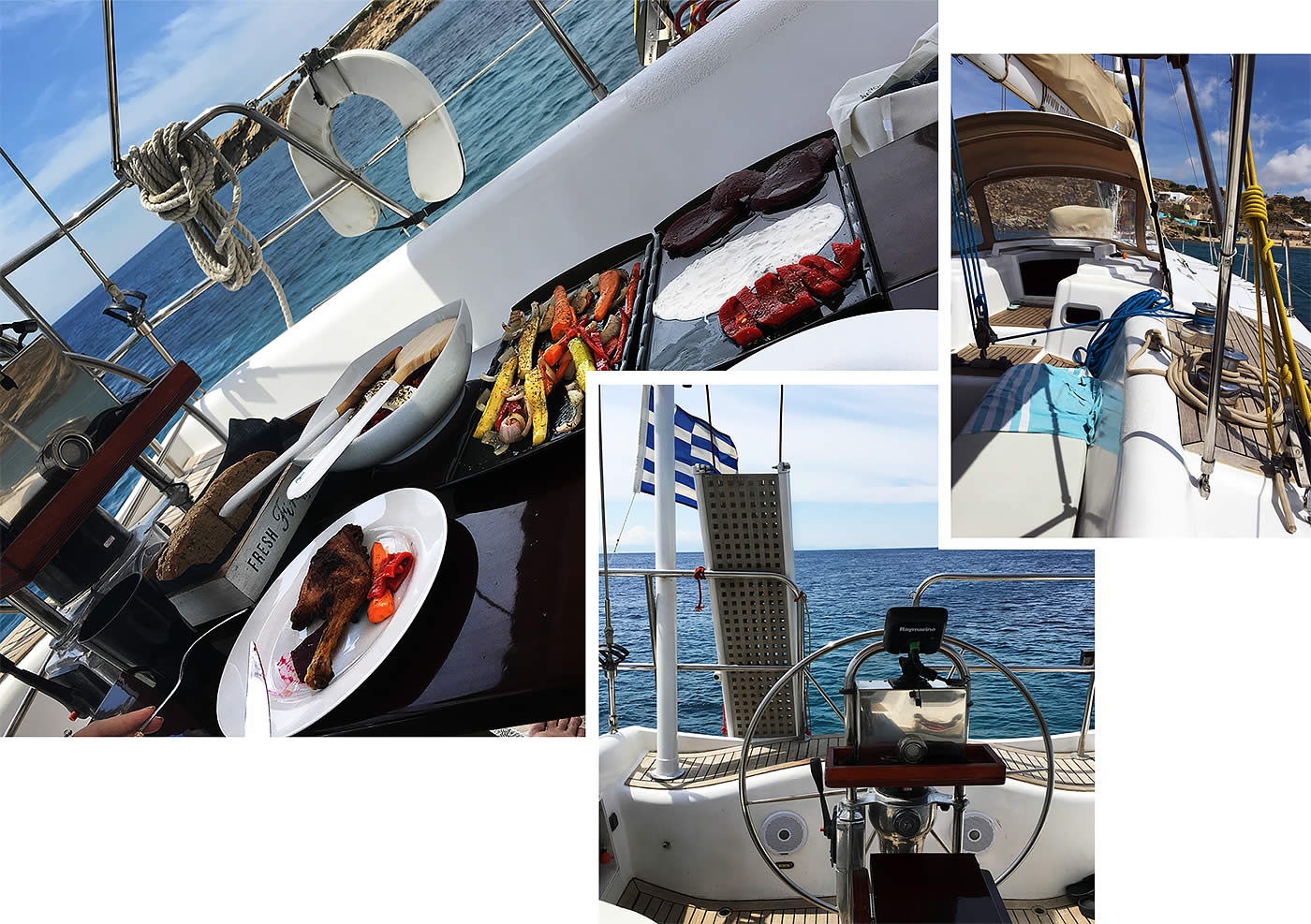 Mykonos Town (Chora) – Endless small streets, shops, bars, restaurants, churches, terraces and whitewashed houses. The perfect place to explore and get lost!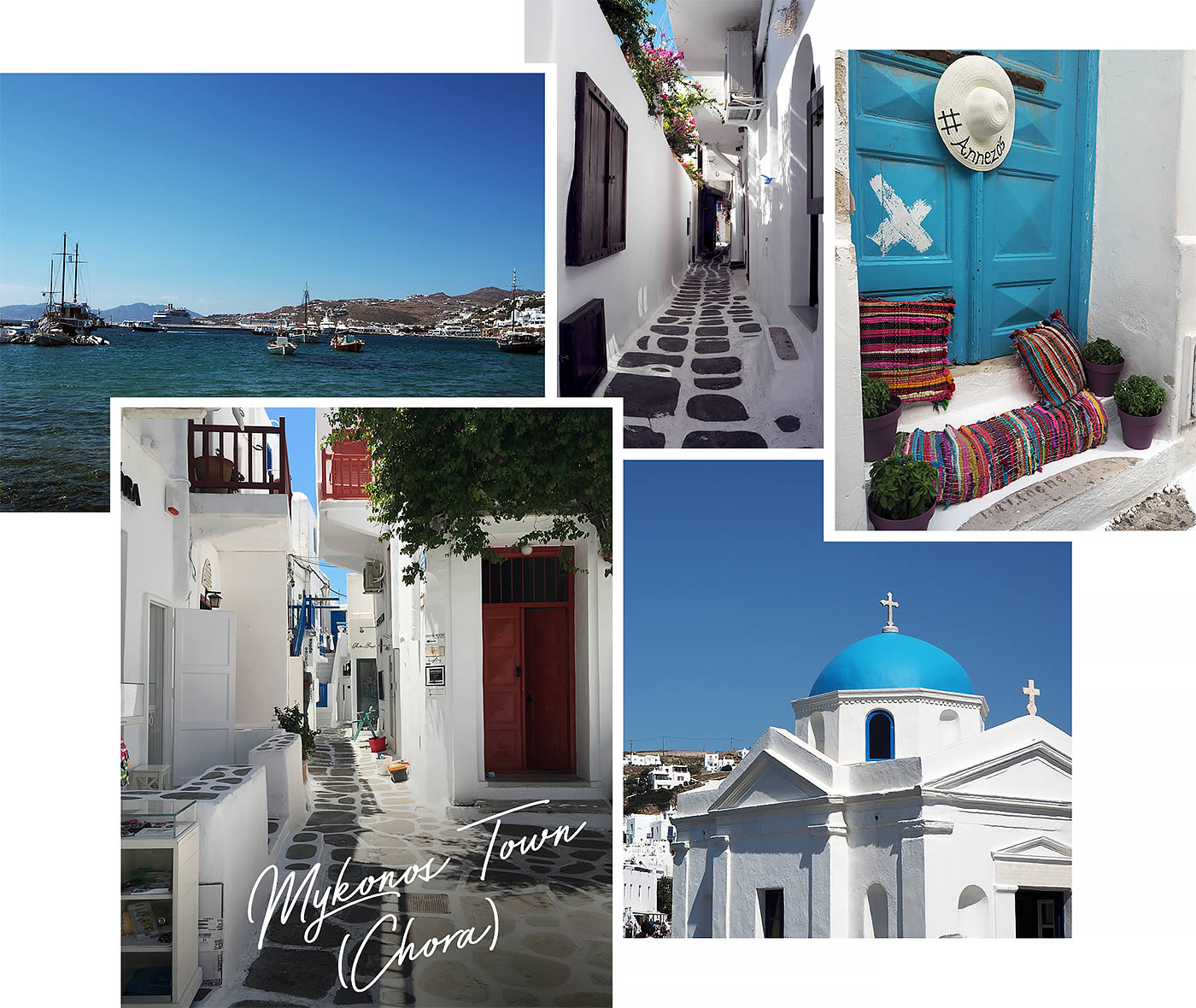 Little Venice – Situated on the waterfront on the southern stretch of Chora, this spot offers great views overlooking the Aegean Sea and Windmills. The perfect place to sip a cocktail in one of the many bars or tavernas. Nearby you can find the white Windmills (Kato Milli) which date back to the 16th century, one of the most recognised landmarks in Mykonos overlooking the Chora.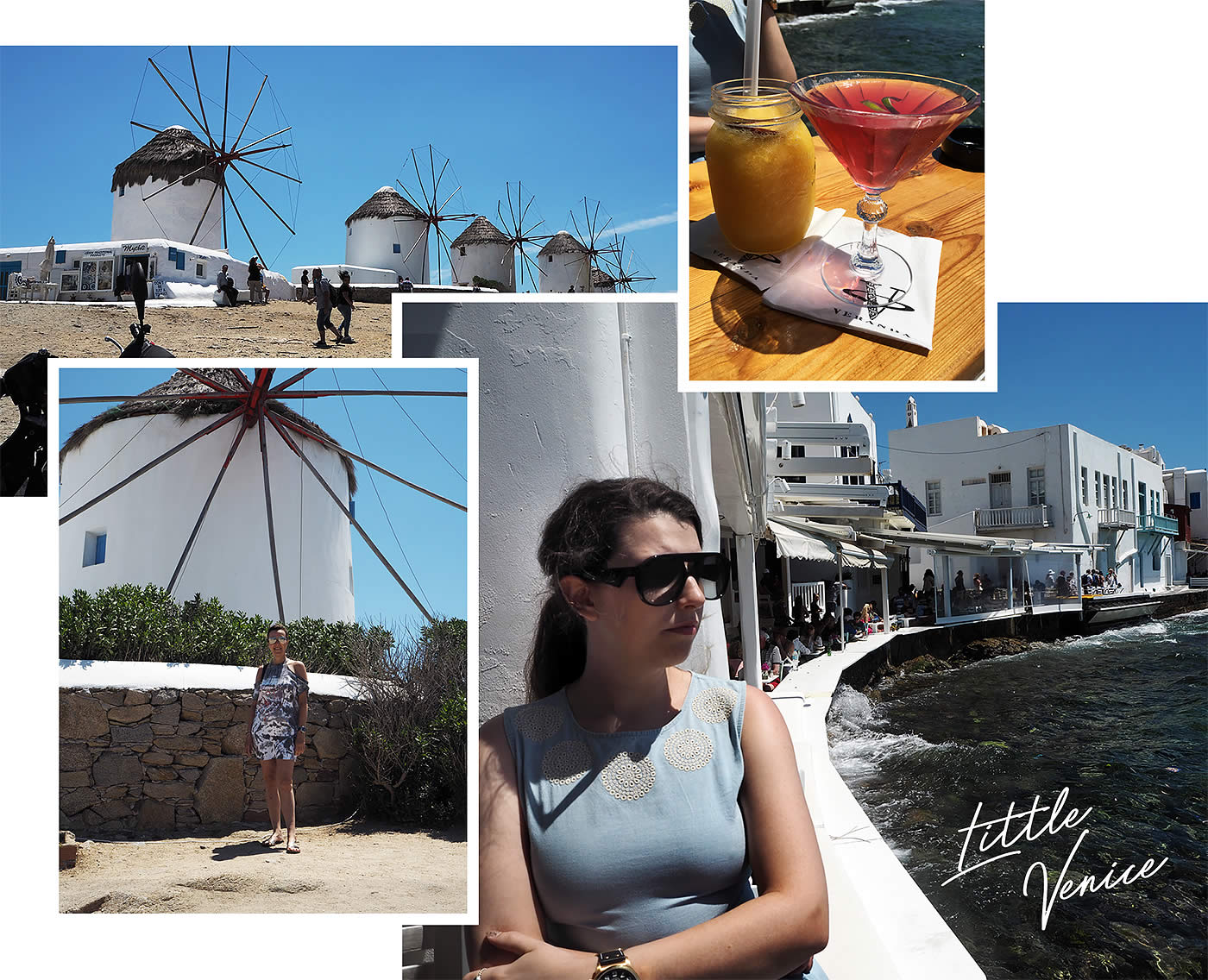 Where to be seen
Principote – Panormos Beach – Beach club at its best.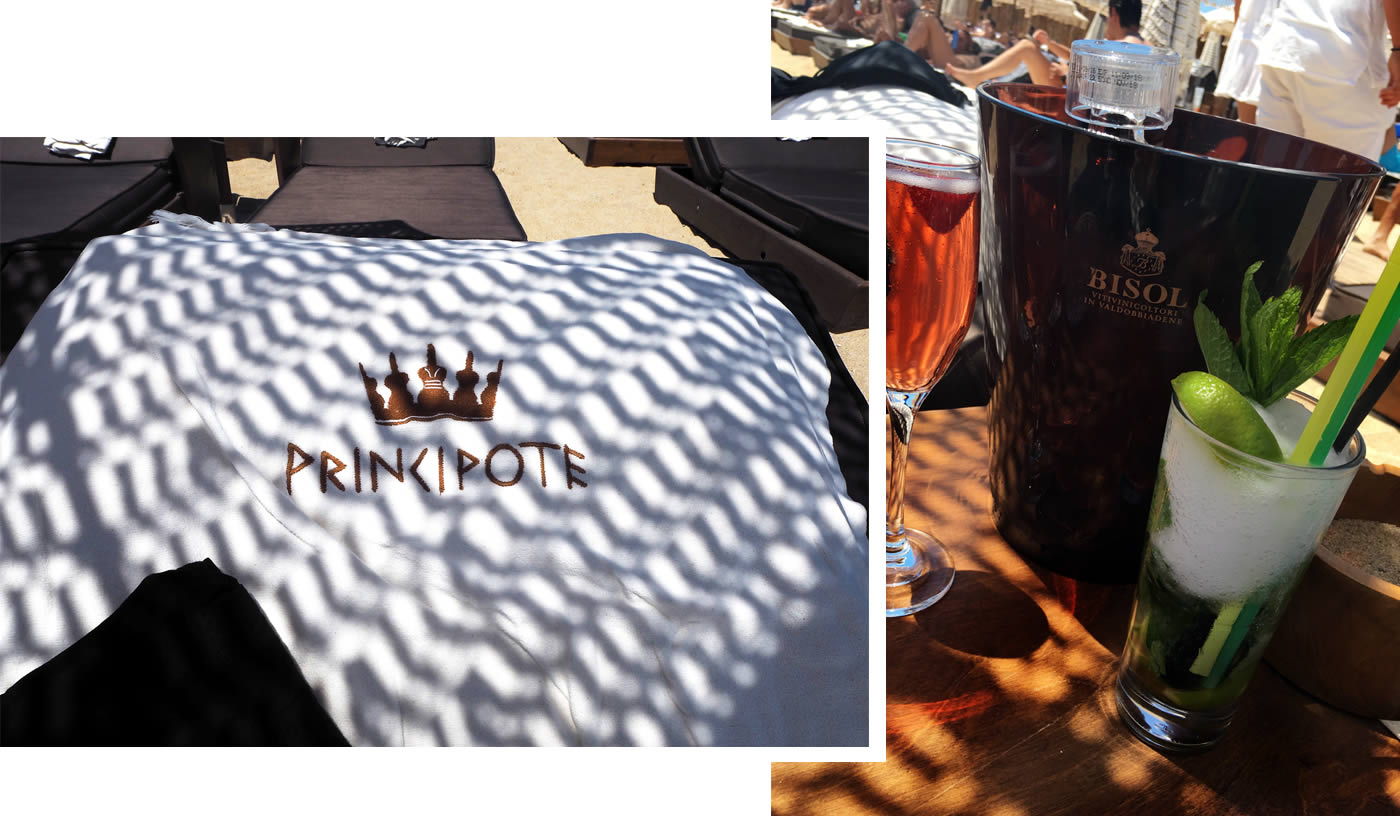 Scorpios – A bar and restaurant on the beach with live events. The most amazing lobster linguini combined with a spectacular sunset.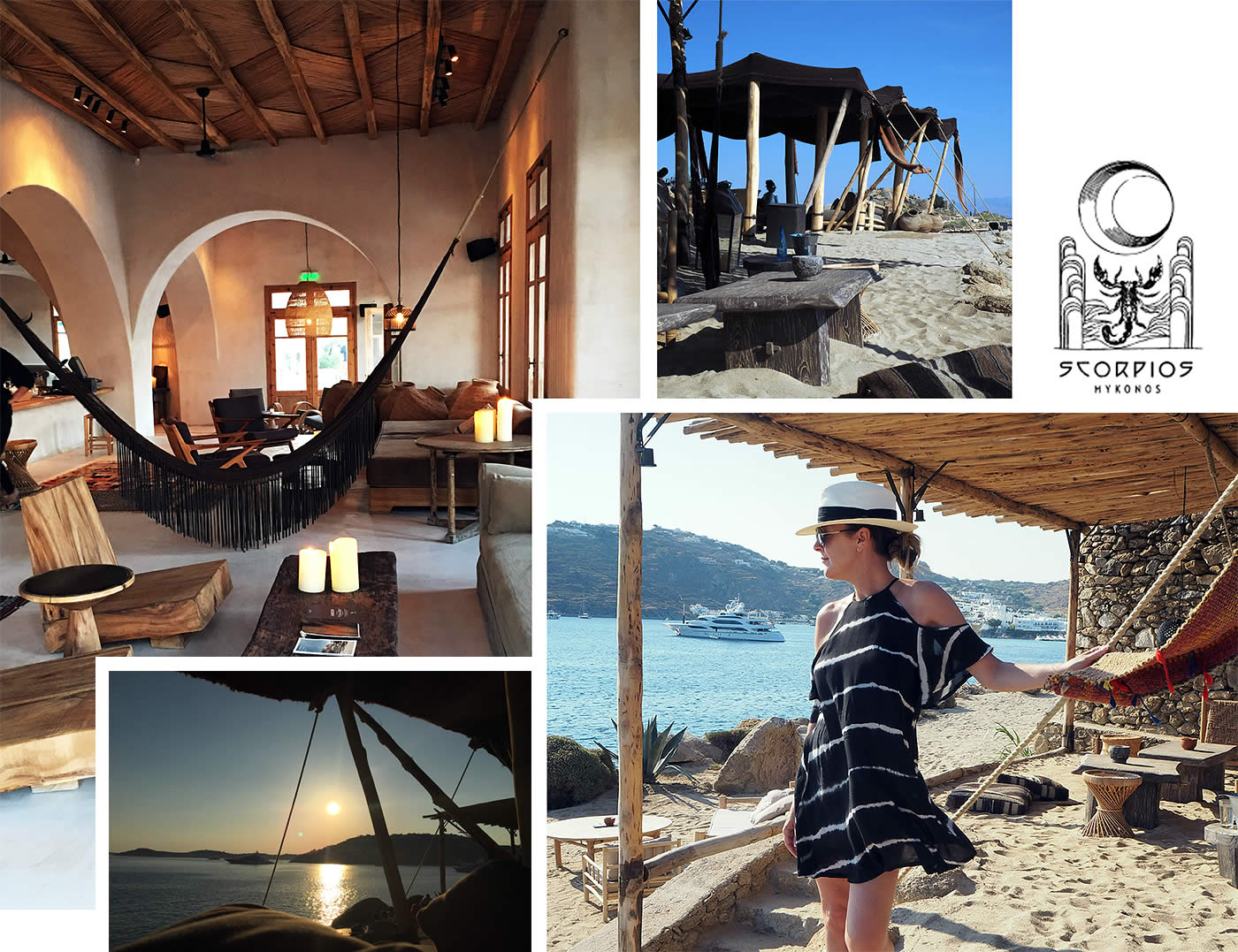 Bahimi Hot in Rio Bikini with ASOS Vacay Sequin Straw Hat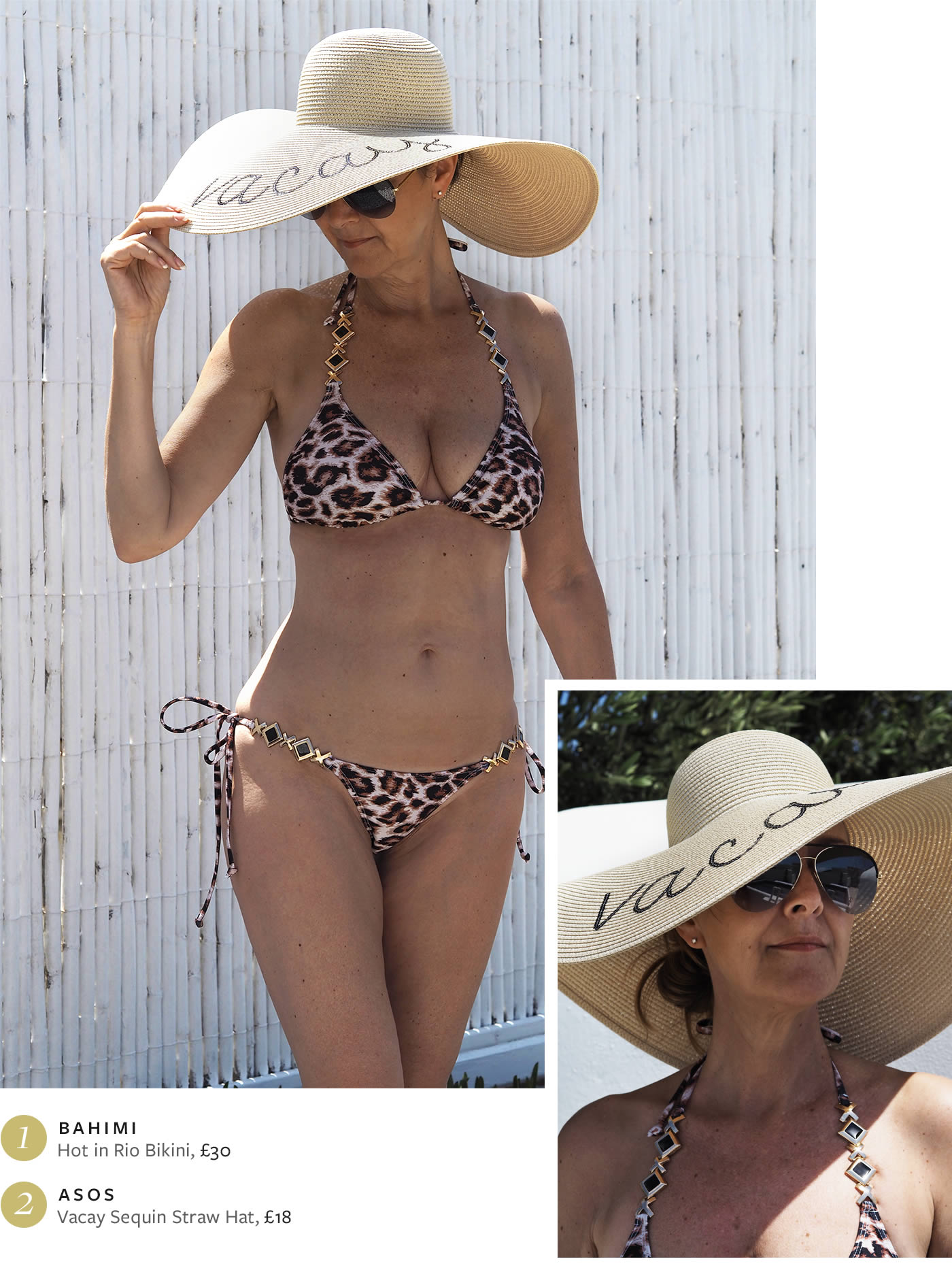 Missguided T- Shirt Dress and Zara Top and Trouser Suit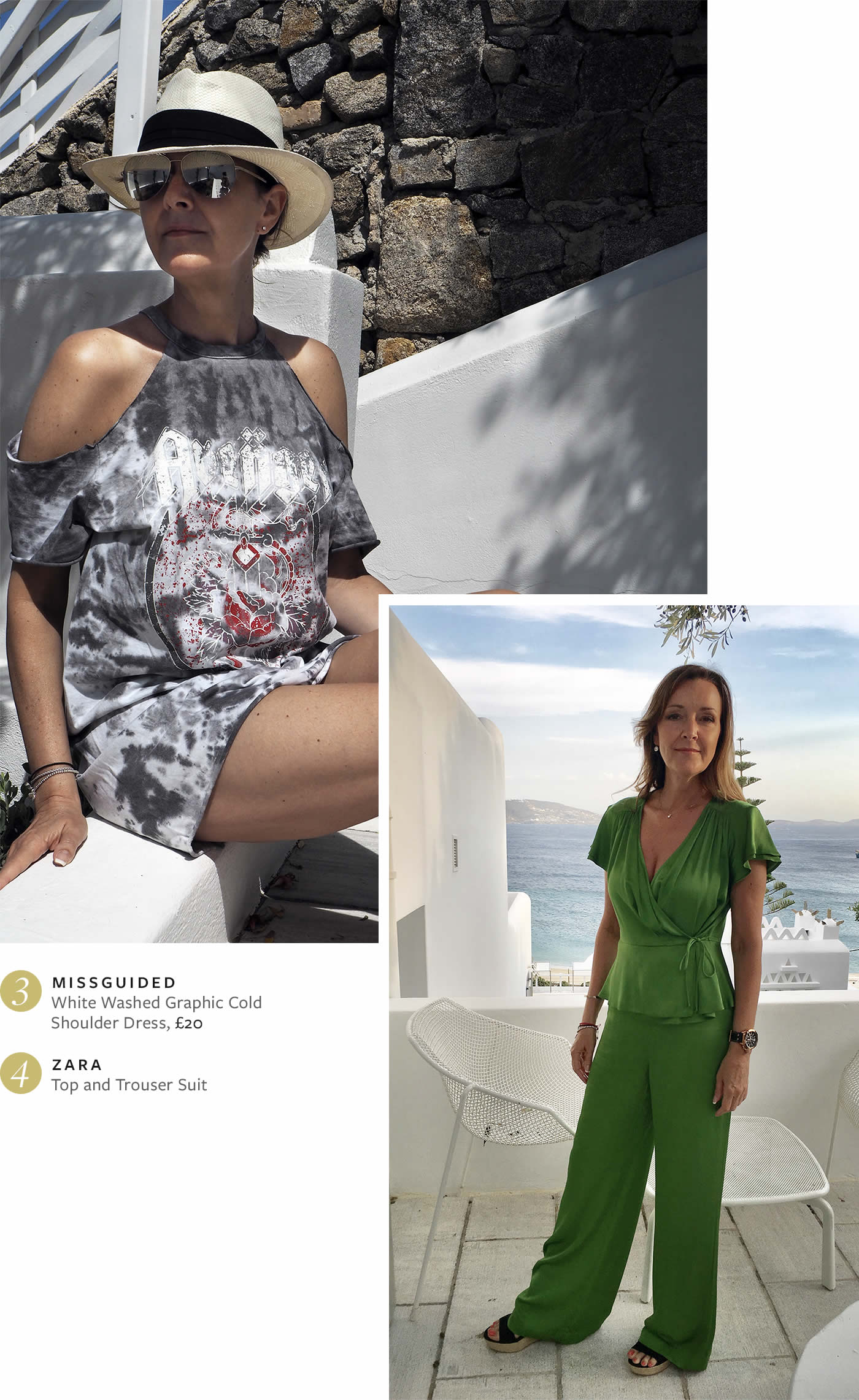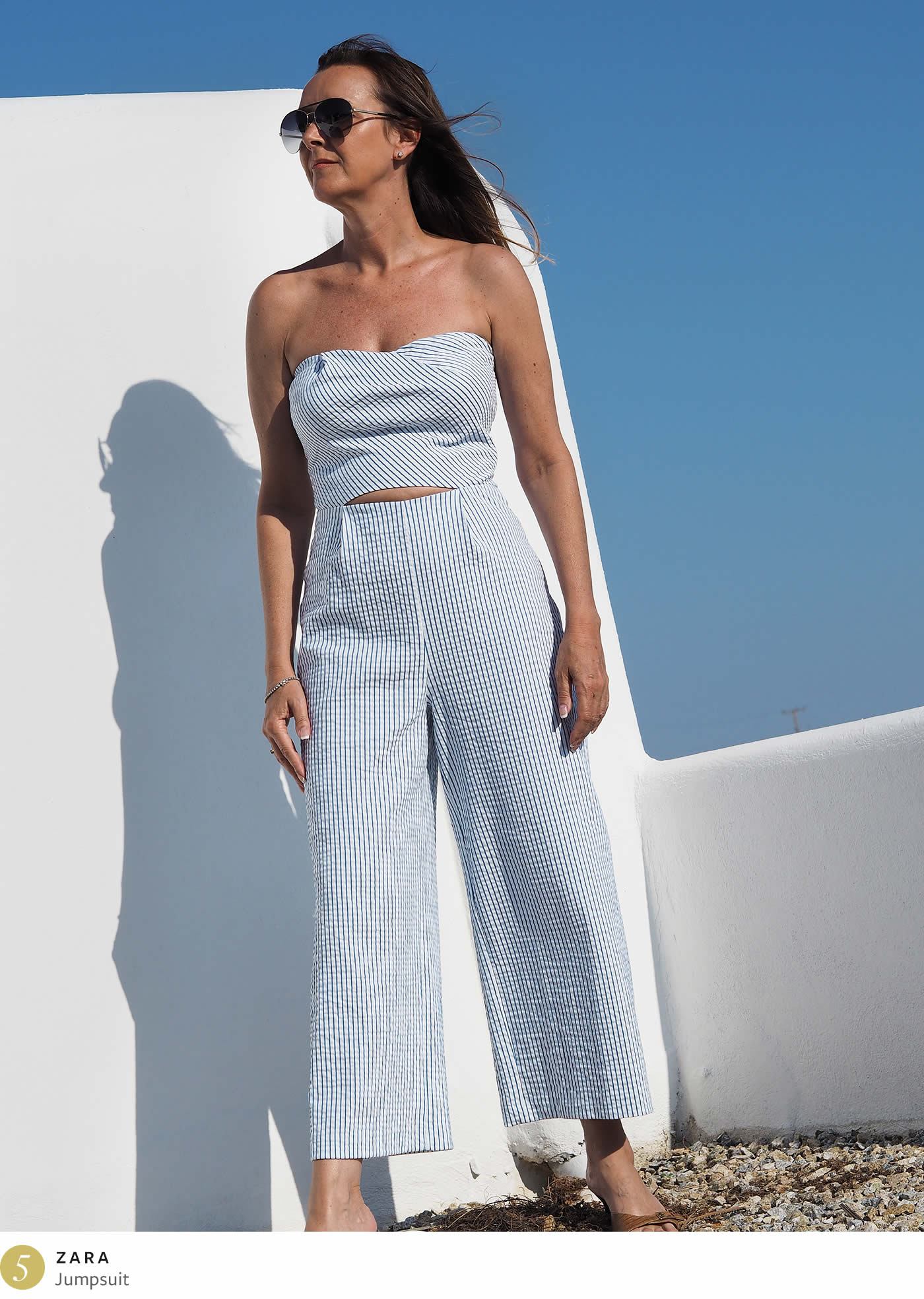 Rare London Bodycon Blue Lace Dress