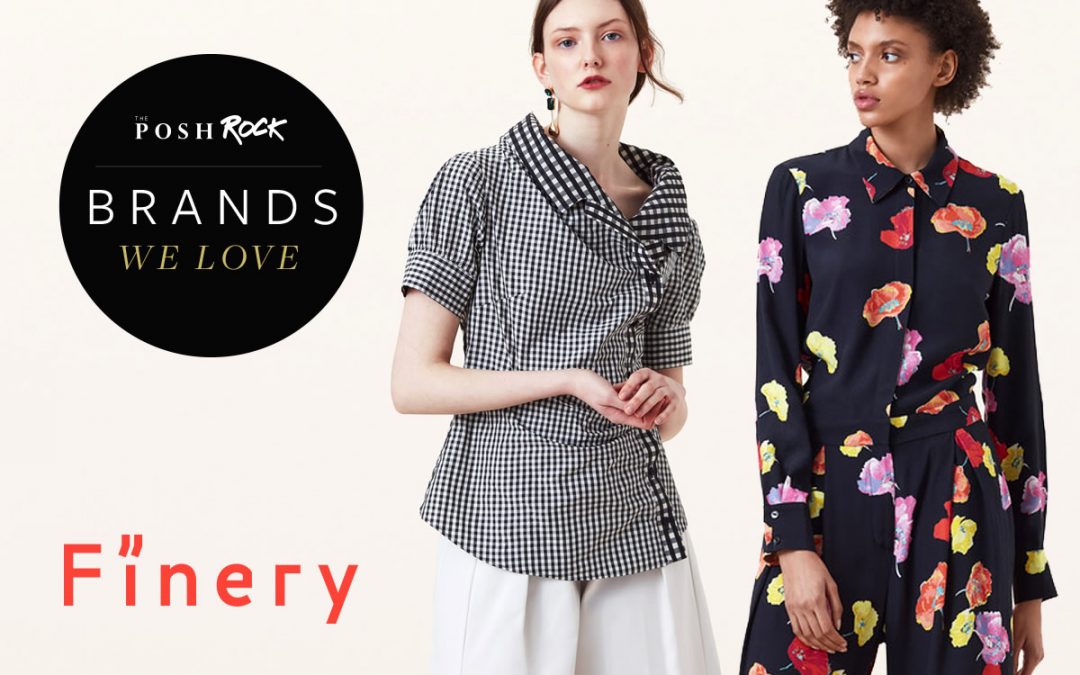 Launching in 2015, Finery London may still be in its infant years, but the brand itself is very much all grown up. Perhaps because its co-founders – including Caren Downie, former fashion director at ASOS, and Emma Barrow, former head of design at Topshop – are fashion veterans.
Both women in their 50s, this is a brand I completely identify with, aiming to curate 'grown-up considered fashion with excellent quality'. The label offers some fantastic alternatives to the tried and tested capsule wardrobe, from an additional ruffle detail on a classic white shirt, to a zebra print on an A-line skirt.
Under the spotlight this month is Finery.
Brand:

Finery

Founded:

2015

Based:

London

Location:

Shop online at www.finerylondon.com and at stockists including John Lewis

What's it about?
The range is vast, from wrap dresses and print shirts to a whole line of accessories including swimwear, bags, shoes and jewellery. I love its playful attitude to tailoring, often fusing bold prints and unusual colour palettes with classic pieces. There are some great, everyday basics but make sure you check out their range of statement jumpsuits for modern power dressing.
Collections
You might not head to Finery for a typical LBD, but that's what sets the brand apart. Finery embraces the unusual, prompting questions of 'where did you get that?'
Best for
Keeping your capsule wardrobe fresh and offering a twist on a classic.
Price range
Basics are reasonably priced with tees at £25. Dresses and jumpsuits average somewhere between £60 and £100, with bigger statement pieces, like leather jackets, at the £250 mark.
1.

Lynmouth Flute Sleeve Shift Dress - £65

Flute sleeves are massive for SS17 and this satin crepe dress is a great nod to the trend. We love the attention to detail, and open back.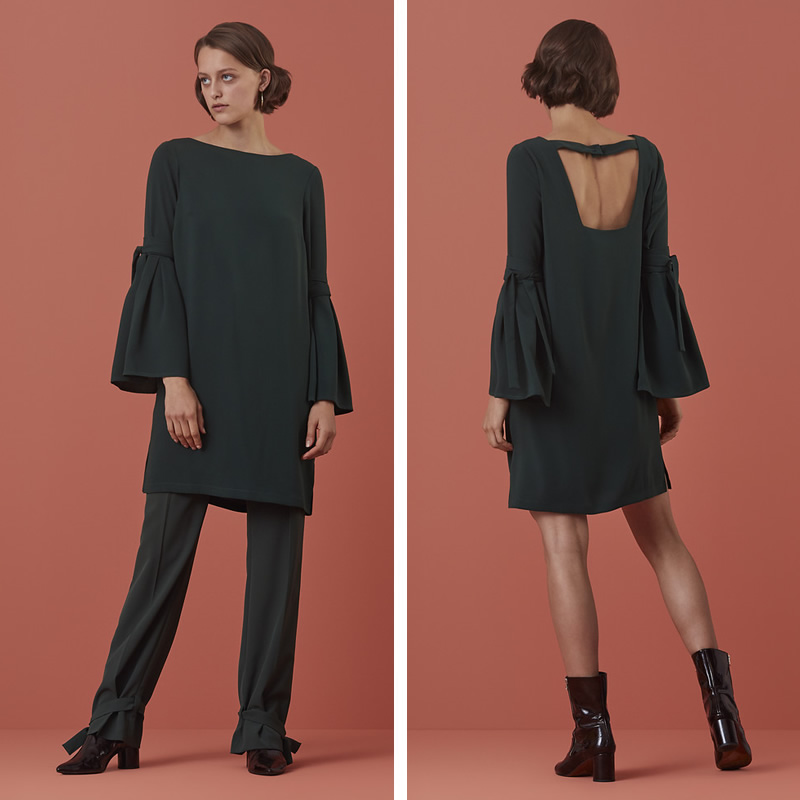 2.

Purbook Wide-leg jumpsuit in poppy flyers print - £119

There's often a misconception you have to be 6ft tall to pull off a jumpsuit – not the case! Wear it either long and elongated or slouchy. I like mine to just touch the floor, like this wide-leg number. Button up the collar for work or undo with some rolled-up sleeves for evening drinks. I love the pop of colour.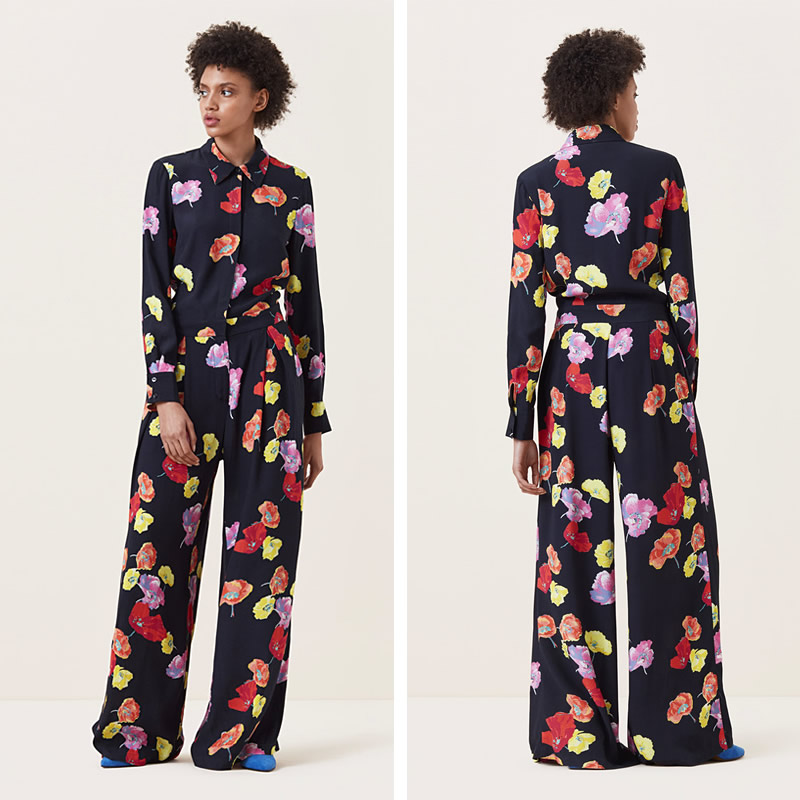 3.

Lyndhurst Leather Shirt - £119

I love a boxy shirt and this rich mulberry number is a great shade. Mix the leather with a soft lace skirt to add a feminine twist.