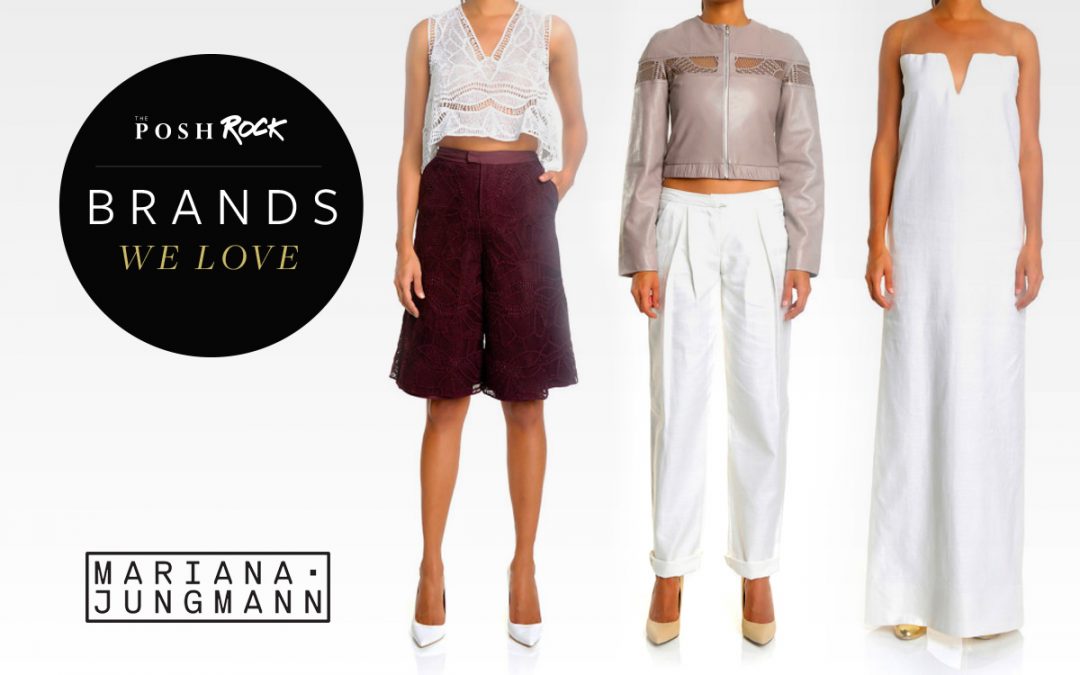 Can edgy design and high-end glamour ever work in harmony? We certainly think so at The Posh Rock and Mariana Jungmann is a wonderful affirmation of that – a label that throws away the rule book to bring together juxtaposing styles and offer something different.
Under the spotlight this month is Mariana Jungmann
Brand:

Mariana Jungmann

Founded:

2013

Based:

London

Location:

Shop online at www.marianajungmann.com. Stockists include Not Just a Label, Saxa Store, Wolf and Badger, At Mayfair and Etsy.

What's it about?
A London College of Fashion alumnus, the Brazil native featured on the runway at London Fashion Week a couple of years ago with her MA graduate collection. Since then, it's safe to say Jungmann is no longer a 'one to watch.' She has fast become a well-established favourite amongst the fashion elite with her collections regularly featuring in the likes of Vogue, Glamour and The Telegraph to name a few.
You can often spot Jungmann's designs thanks to her trademark use of lace and leather. The designer uses traditional hand-made materials sourced from northeast Brazil and applies modern techniques, such as laser cutting, to produce a powerful aesthetic.
We love the latest collection featuring fluid asymmetric lines, dreamy layers and laser cut-outs against a colour palette of earth notes, misty greys and sea-blue teals.
This is a label that is unapologetically brave. And the fact that Jungmann has been known to grace the catwalk herself a few times just makes us love her a tiny bit more.
Collections
Mariana Jungmann is the perfect label to have fun with – a youthful collection full of pieces to advance your wardrobe. Shapes, fabrics and patterns that shout 'less standing on the sidelines,' more 'this is my moment.'
1.

Pantalones

Pack a punch with these wide legged trousers. We love the subtle print – blink and you'll miss it.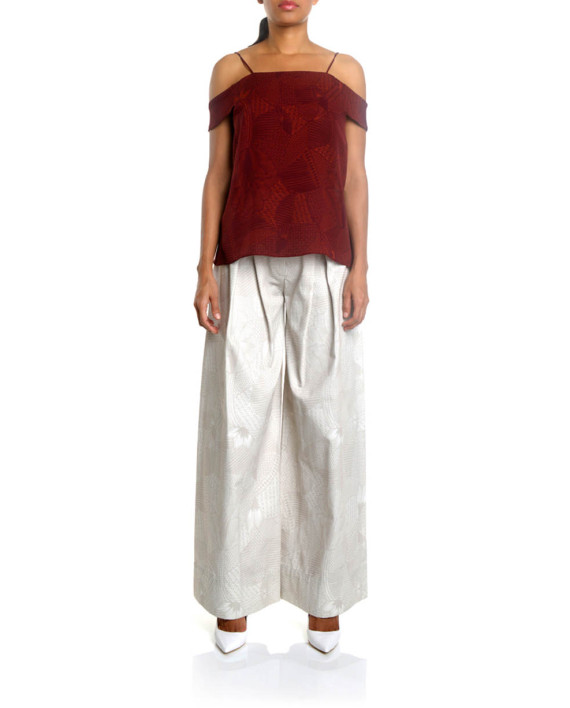 2.

Long Tudor dress

Move away from the dainty dresses in favour of a statement silhouette.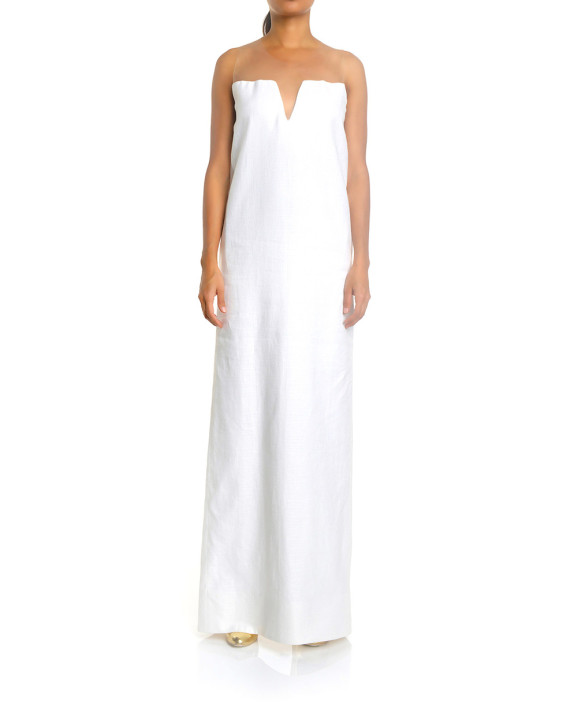 3.

Laser cut leather jacket

The classic leather jacket reimagined. Love, love, love.