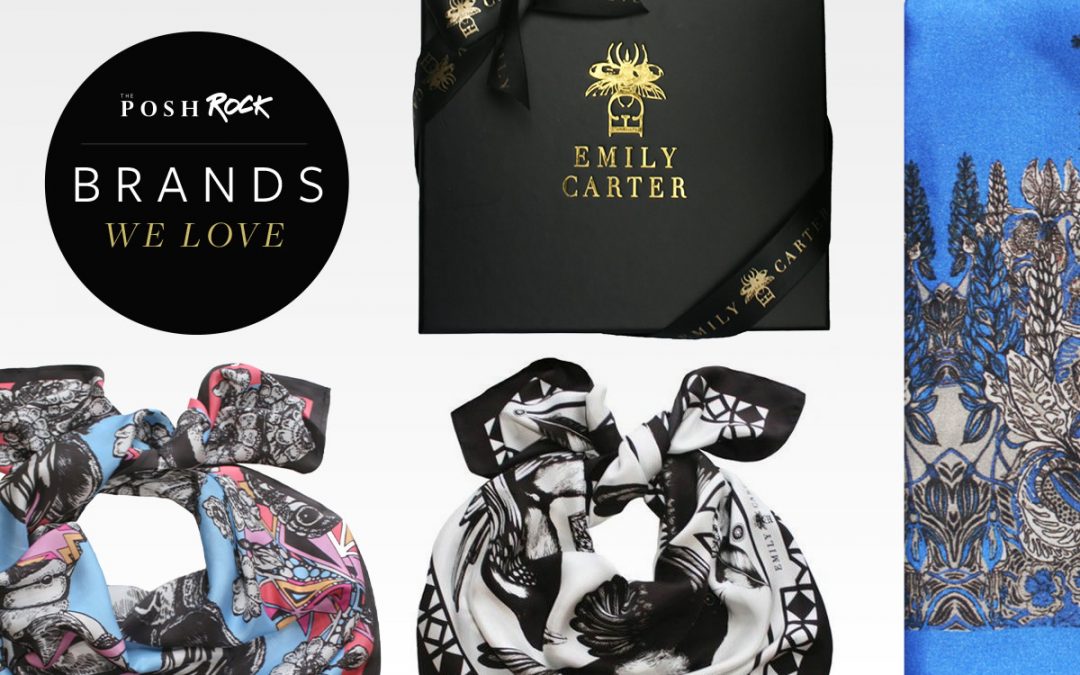 Our love affair with British heritage seems to be having a renaissance if self-titled accessories brand Emily Carter is anything to go by. Graduating from the London College of Fashion in 2014, Emily's passion for intricate illustration (coupled with her background in embroidery and knitwear) results in a glorious celebration of colour, pattern and texture.
Find out more about Emily Carter

What's it all about?
I have always had a thing for silk scarves and pocket squares (note, not just for men). There is something decadent and elegant about them – the final piece of the outfit puzzle. Emily Carter offers a fresh alternative on that 'final piece'; a psychedelic mix of symmetrical patterns one moment, abstract prints the next.
We love the animal theme running through the latest collection – enter 'mysterious magpies,' the 'tropical butterfly' and, our personal favourite, 'the royal tiger'.
If you're looking for an edgy take on the Best of British, you may have just found it.
Perhaps our favourite thing about this up-and-coming designer is her craftsmanship and attention to detail. Each item starts life as an original drawing, before going on to experiment with colour, composition and pattern. From there, the final design is printed on luxurious silk twill before being hemmed and packaged by hand.
Collections
Ladies, it's officially time to ditch the tweed – this is a whole new take on British heritage.
Best for
Taking an outfit from 'hmm' to 'YES' in ten seconds. Throw over a good pair of jeans and a classic white t-shirt. Try wrapping a scarf around the top of your arm for more of an edgy evening look.
Price range
Scarves are priced between £150-65, while pocket squares are £35.
1.

The Spectrum Scarf - £150

Stylish scarf or modern art masterpiece? These gorgeous block colours will keep you guessing.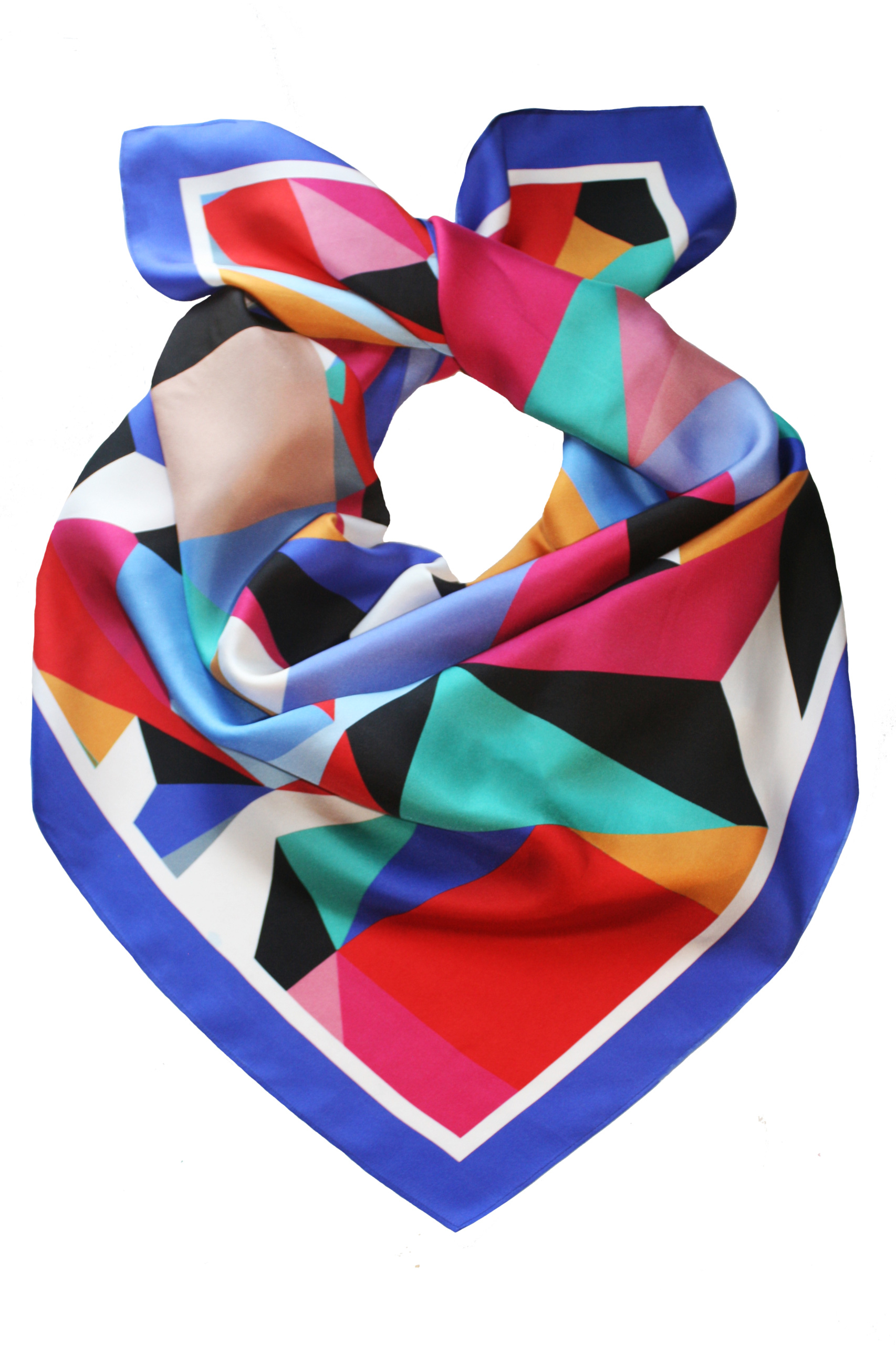 2.

The Roe Deer Scarf - £165

A magical woodland reimaged – simply hypnotising.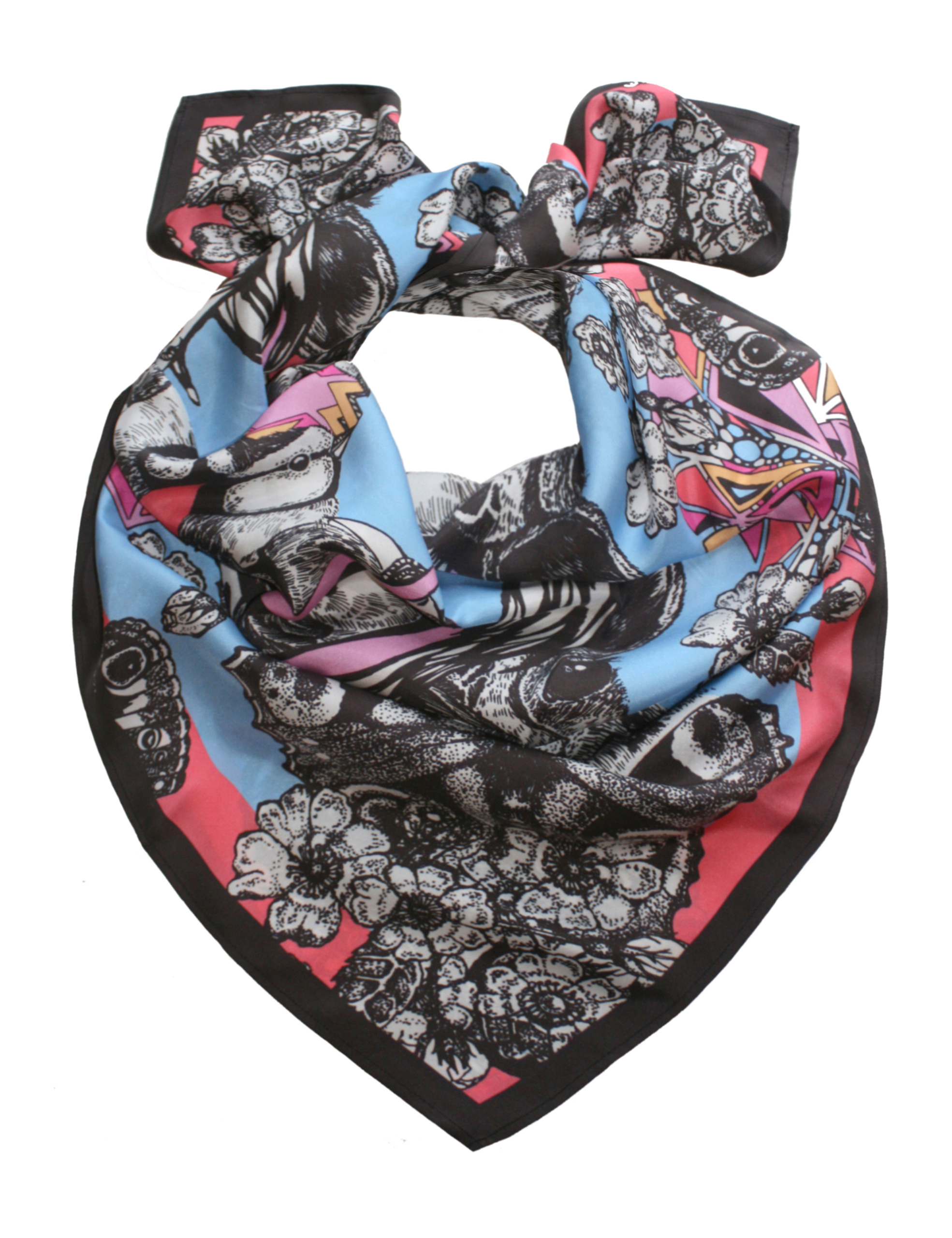 3.

Floral pocket square – £35

Time to mix it up. Tuck this floral pocket square into the top pocket of your favourite blazer for a smart, yet soft, look.